Dance » Balinese Dance
UNESCO has recorded nine traditional dances of Bali as expressions of cultural heritage. Dance is considered more than performing art, it is also part of religious practice and students are instructed in both areas from a very young age. The three most well-known dances are Legong, Barong, and Kecak.
Legong requires a mastery of the body, fingers, feet, hands, and eyes as well as dramatic facial expressions. The speed of the dance is slow and measured and stresses dramatic effect. This dance was originally a royal entertainment and the status of these girls and young artists is greatly enhanced in society.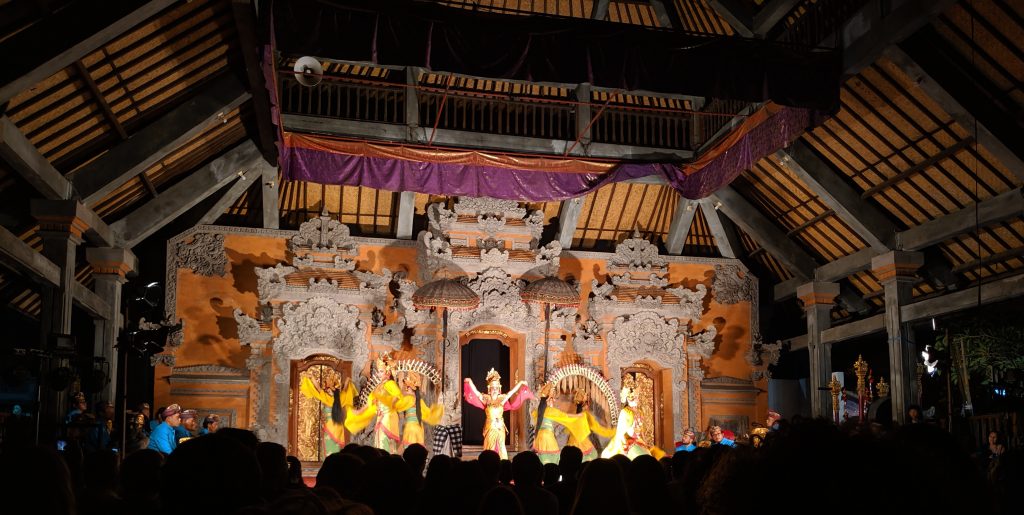 In Barong dance we can see the eternal fight of good, in the form of Barong, and evil, personified by Queen Rangda. Two men occupy a large, lion-like animal mask costume on the stage, usually accompanied by two monkeys. The level of delicacy and nuance illustrated by the Barong character as it enters the world of humans is astounding.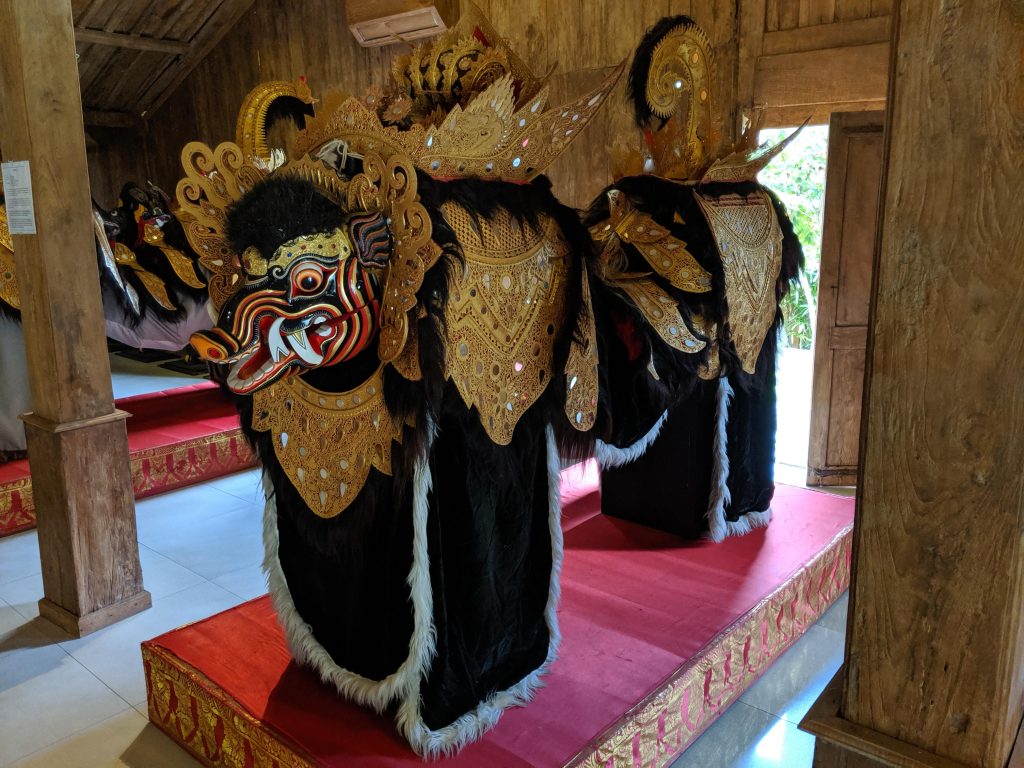 The third most well-known dance, most famously performed at Uluwatu Temple at sunset, is the Kecak dance, which was originally a trance ritual transformed in the 1930's by Walter Spies, a German artist, into a drama based on the Hindu epic, the Ramayana. Over one hundred shirtless men in sarongs move in synchronized rhythm with arms and hands and provide the background for the story which ends in the portrayal of the burning of Hanuman. Tourists usually see adapted variations while Balinese enjoy the complete version during pura, or ceremonies, in temples.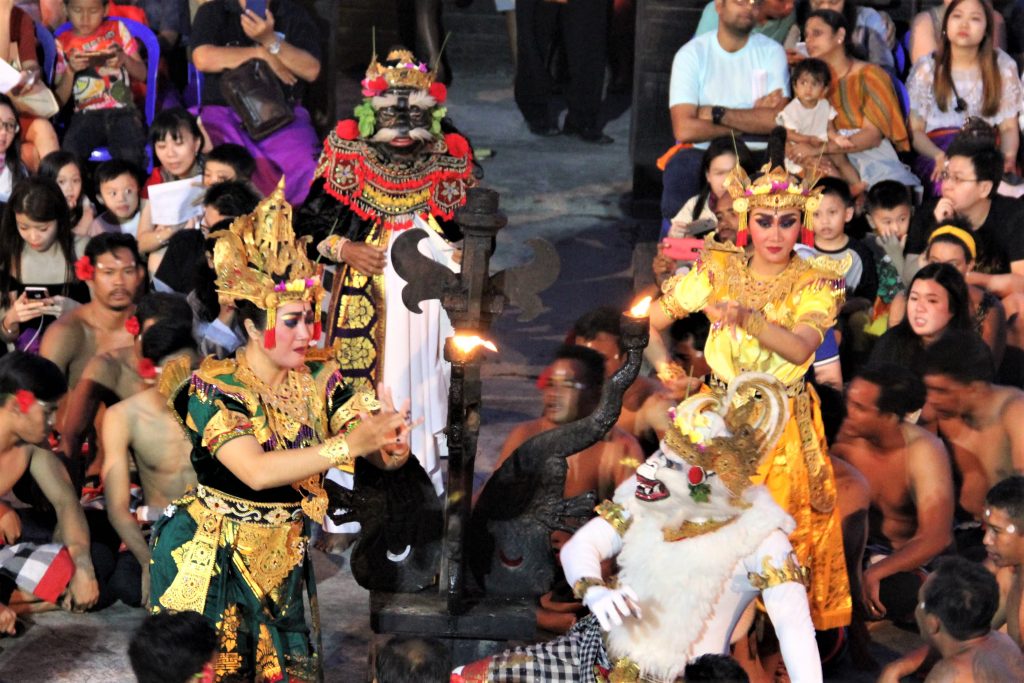 The accompaniment of music to all three styles of dance is by gamelan, a traditional Balinese orchestra. Although this can be performed alone, it is most often used in stage performances and consists of wood, bronze, and bamboo instruments, along with giant drums. Costumes play a huge role in all Balinese dance performances. There are full and partial masks, colorful draped garments, and gold ornaments worn by men and women alike. One of the most fascinating (and little known) points of interest near Ubud is the Setia Darma House of Mask and Puppets, a veritable treasure trove of Balinese, Javanese, and global masks, puppets, and full size costumes which have been beautifully collected and displayed in large wooden houses. There is also a theatre on site for programs.