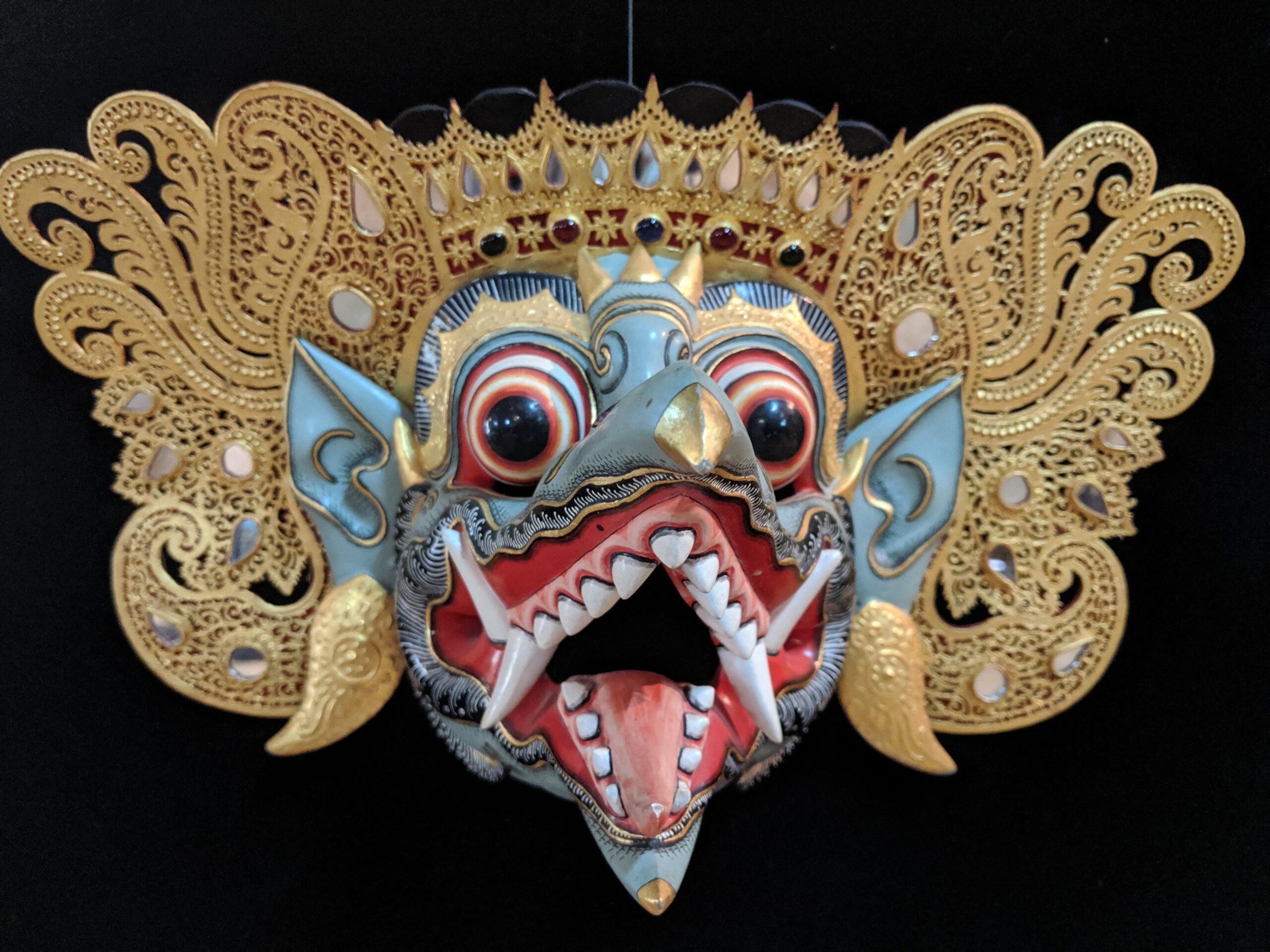 Swagatam — Welcome to Utpalasia! We are a family of multi-disciplinary artists – dancers, choreographers, musicians, designers, and cultural gurus who perform with resident demons and dance with gods, all to foster appreciation, understanding, and preservation of Southeast Asian and Himalayan traditional heritage.
---
Posted September 6, 2020. Filed under Announcements, Cultural Heritage, Language.
We are immensely saddened by the passing last week in Nepal of honored mentor and beloved teacher, Laxmi Nath Shrestha (1949 – 2020). I had the privilege and honor of studying with Laxmi ji at the University of Heidelberg (SAI Institute). His unique instruction of the Nepali language, often interspersed with cultural anecdotes, was engaging and effective. He achieved in a minimum of time what dozens of textbooks could not.
His endless energy and generosity towards students was the hallmark of his style. He was, in every sense of the word, a man of kindness and good humor, a man of learning who shared whatever he could to help others. The best memories of him will be those of dearest friend, discussing the law and our many travel stories, drinking tea and eating summer plums, and having long phone conversations into the night once he was back in Nepal.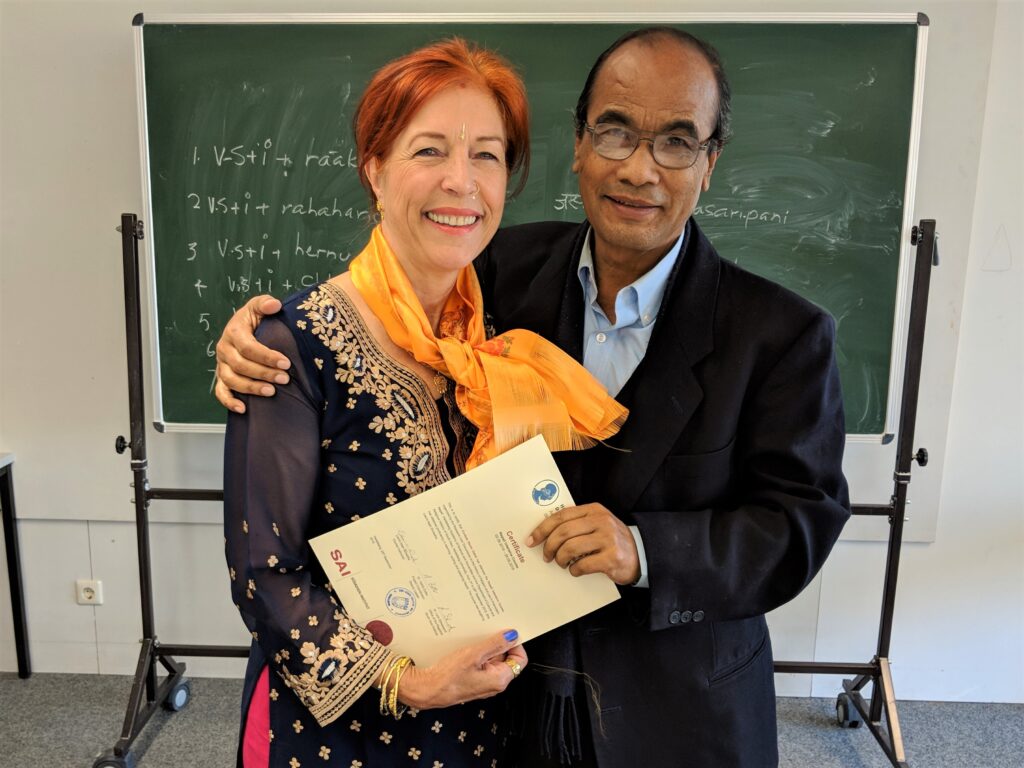 Laxmi Nath Shrestha was regarded as one of the world's foremost teachers of the Nepali language and produced several generations of notable scholars, among them Siegfried Lienhard, Bernhard Kölver, Leonard van der Kuijp, Axel Michaels, Alexander von Rospatt, and Christoph Emmrich.
For well over forty years his courses were in demand in institutions as varied as the Universidade de Lisboa, the Universität Wien, the Philipps-Universität Marburg, as well as the Ruprecht-Karls-Universität Heidelberg (SAI Institut).
We wish him peace and love in the next life and a generation of new students who will, as we all did, come to love him as more than a teacher.
Posted August 12, 2020. Filed under Class Info.
Time to get fit and healthy for those long hours you know are coming in front of a computer screen as more and more people work remotely and schools begin their online fall semester. Workout machines are great, but nothing matches the joy and excitement of getting up and dancing your heart out.
Utpalasia is offering:
Himalayan folk dance
Bollywood fusion
Beginner/Intermediate Kathak
Advanced Kathak
Want a great workout and enriching activity for learners of all ages with no prior dance experience? Give Utpalasia's Himalayan folk dance classes a try! Get a first hand view of Nepal's cultural heritage as you learn to dance using easy-to-follow choreography.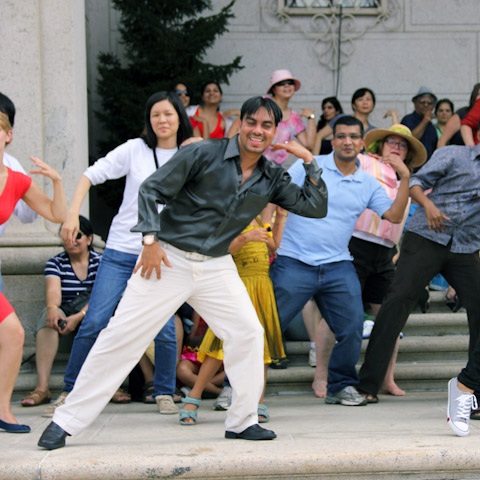 We've also got you covered with classes in popular styles like Bollywood fusion, a mix of Indian movie dance paired with hip hop, contemporary, and other styles.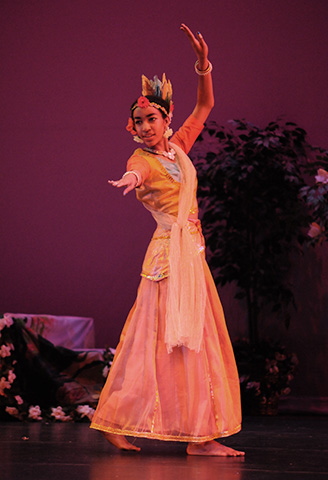 If classical Asian dance is more your speed, we offer classical North Indian Kathak at beginner/intermediate and advanced levels. You'll find incredible beauty in this challenging visual art and reap a long list of physical and mental benefits along the way.
The fall semester starts on September 6. Sign up for classes before August 24 for the early bird special to save $25!
Posted July 28, 2020. Filed under Announcements.
Mauri, the "Friend", Utpalasia's beloved mascot, lost her fight with illness this evening. She was allowed to pass peacefully and without pain, carrying with her our love, devotion, and gratitude. She was in a class by herself.
Originally a shelter rescue, Mauri joined us in 2007 when she was just 3 months old. Constantly busy and interested in everything, she earned her name, which means 'bee' in the Nepali language.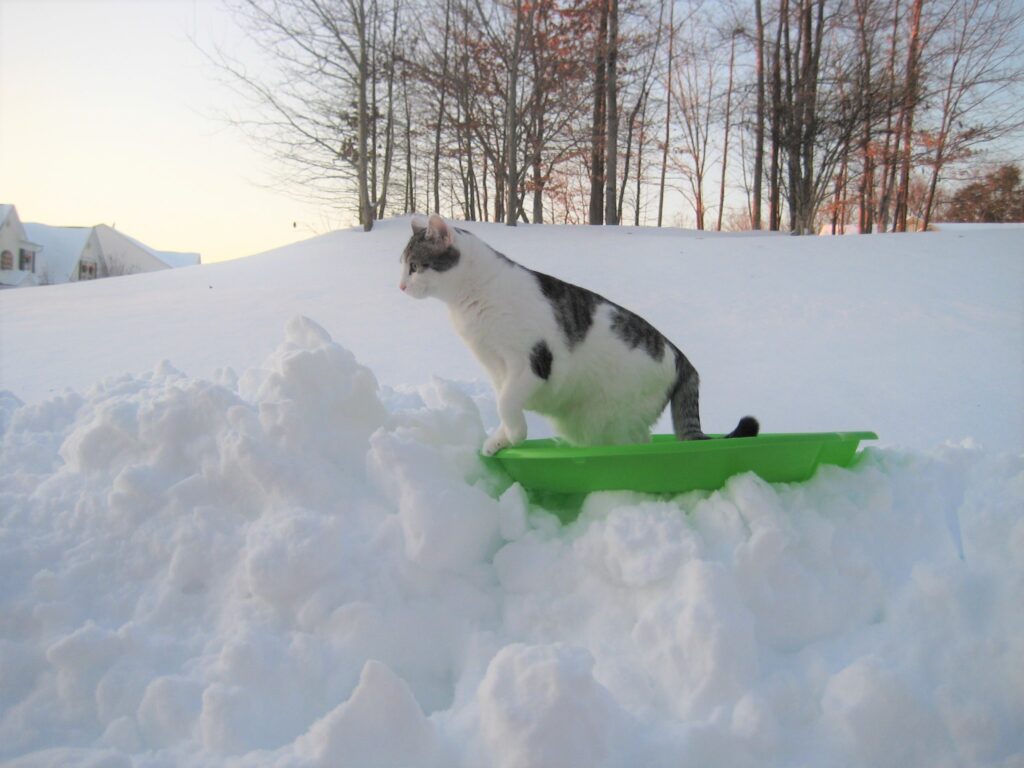 A quick study, she maneuvered her way into everyone's heart and created successful strategies for hijacking unguarded chicken legs, buttered zucchini from the pan, and sliced peaches from Anil's breakfast, all in the blink of an eye.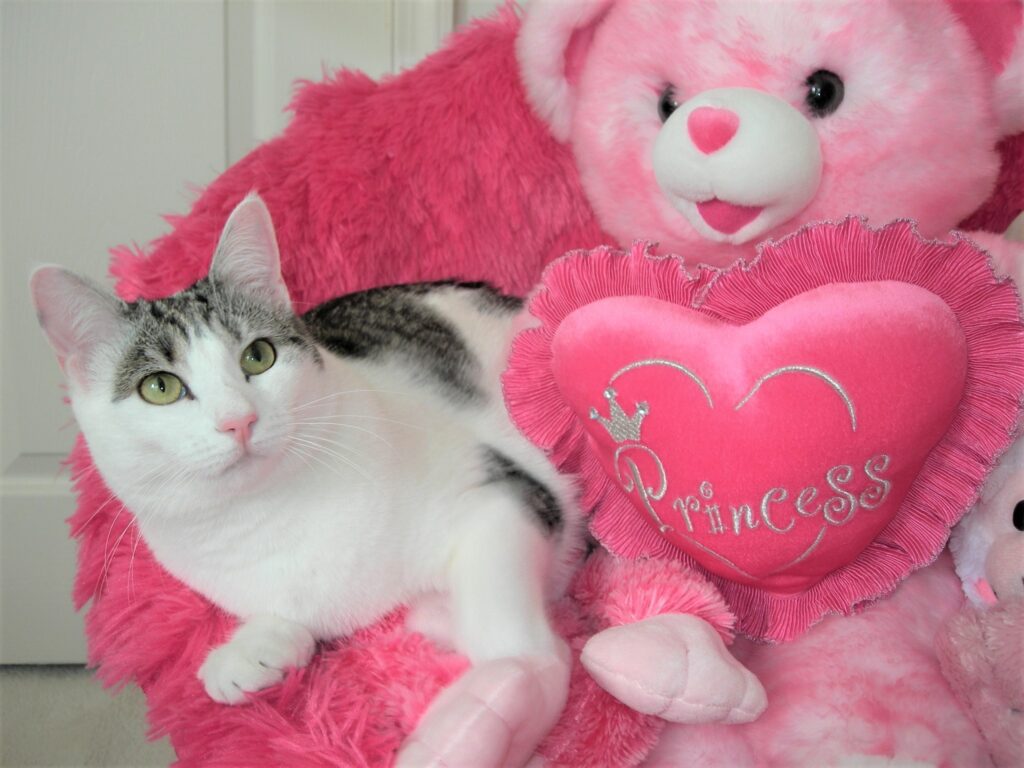 She loved shrimp and was not above creating distractions to slyly remove several of them from unsuspecting victims. As her personal caterer, I had to monitor that humans and our other feline wouldn't be shortchanged, if you get my drift. It was a full time job.
Her facilitator in other criminal activities and wild play sessions was usually Tarik, our tech engineer; she no doubt enjoyed owning her very own human. Mauri loved kneading his blankets and dozing with him into the wee hours of the morning.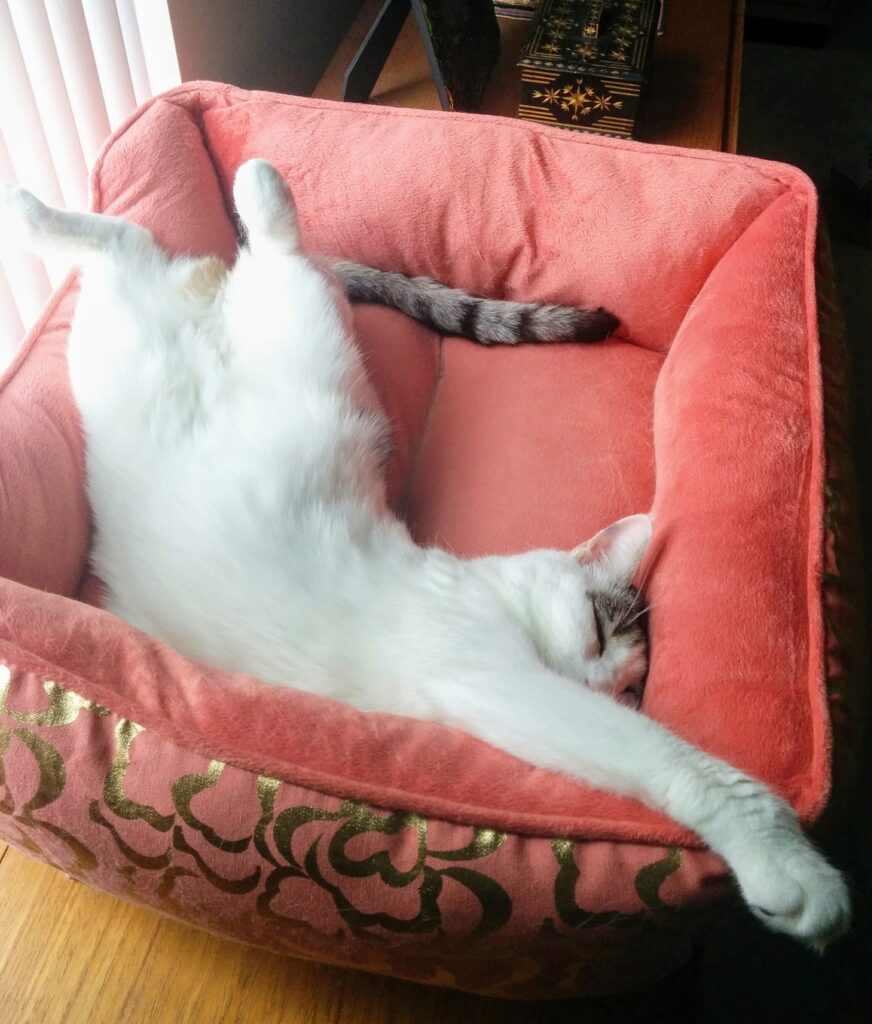 She clearly envisioned herself as a self-appointed critic in dance and supervised classes and recordings. It was well-known that her sinuous movements surpassed anything Tasherit could ever choreograph, but she gladly shared her epic inspiration. She periodically stuck her head into Visaic's studio for gentle head pats and then disappeared under layers of blankets in whatever bed she fancied at the moment.
Birds, hamsters, dogs, and the younger cat-in-residence, Sennia, did not intimidate Mauri. She knew her rightful place was at the top of the chain of command. We all reported to her. Like clockwork.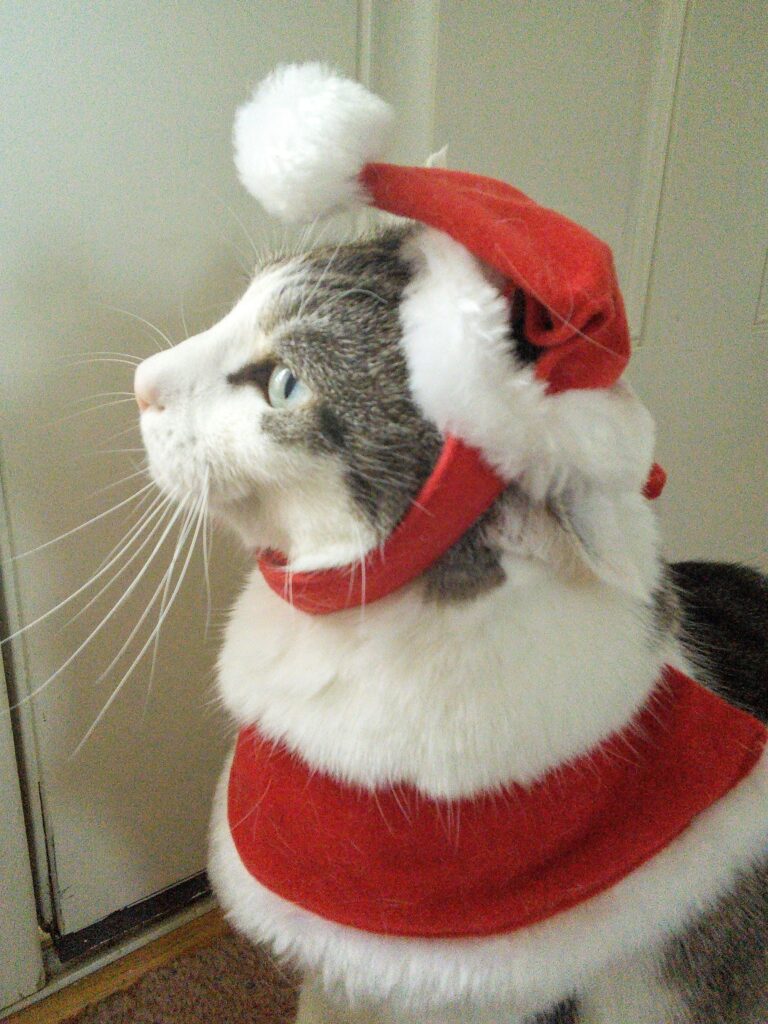 She was my best friend, a confidante, and a boss lady who showed me so much love and affection that I can't imagine a world without her. I'll love you always, Boo Boo.
I reminded her before she walked into that starry night that she still had 8 lives left. I might be wrong, but I thought I saw a mischievous sparkle in her eye.
Time to lock up that shrimp…