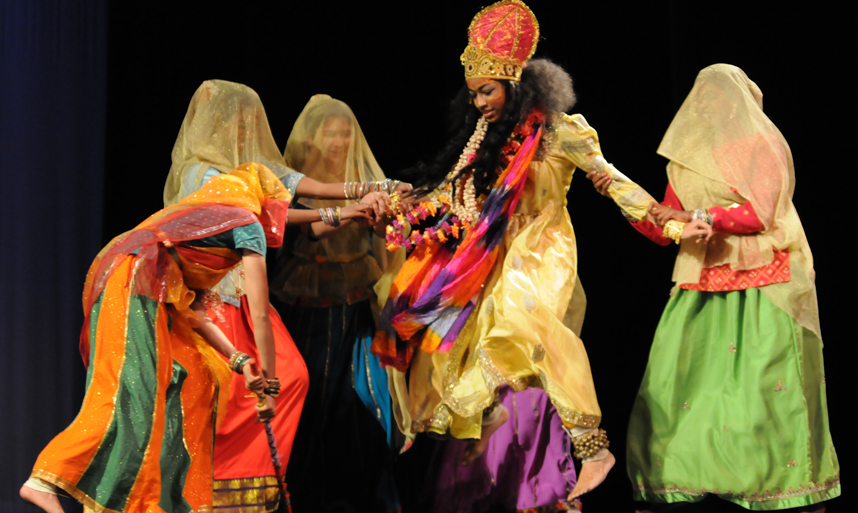 Swagatam — Welcome to Utpalasia! We are a family of multi-disciplinary artists and musicians, designers, and cultural gurus who are fascinated by all things South and Southeast Asian, particularly Himalayan.
From the "Buddha Dude" to Hindu customs, Mount Everest to terraced fields, Tibetan monks with mobiles to living goddesses, and honey hunters to holy cows, we perform with resident demons and dance with gods, occasionally traveling with our pet yeti in tow – all to inspire, amaze, and delight audiences with the many layers of traditional heritage and modern Asian traditions. Be it online, at a performance, in a class, or on the road, we hope you will join us as we engage in fostering the cross-cultural appreciation, understanding, and preservation of Asian arts, dance, music and more!
---
Posted May 25, 2018. Filed under Announcements, Dance, Festivals, Performances & Programs.
Refugees are often seen as a burden on society, however, we tend to ignore the multidimensionality of this issue. Refugees have a wealth of life experience, talents, skills, as well as resiliency. They can be, and are, contributors in so many areas. To ignore that potential is to bypass an opportunity to show our humanity, our compassion, and our desire for inclusivity. In short, the 'refugee crises' is, as this article states, more of a 'crisis in response'. Come join us @1journeyfestival to share tales of hardship and joy, challenge and triumph. Witness some of the beauty and #culturaldiversity that refugees bring with them through the mediums of dance, music, food, and the arts. https://goo.gl/PdQis8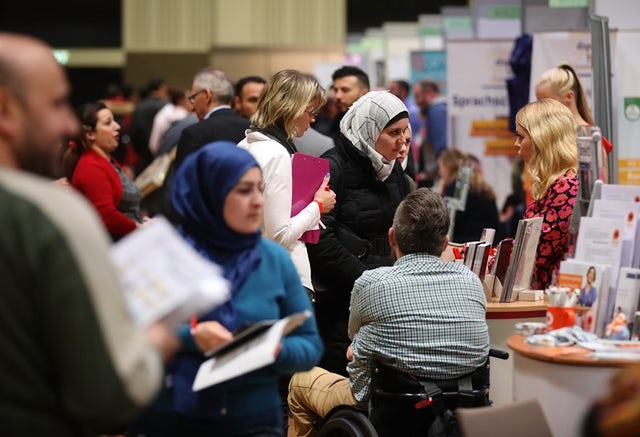 Posted May 24, 2018. Filed under Announcements, Dance, Festivals, Performances & Programs.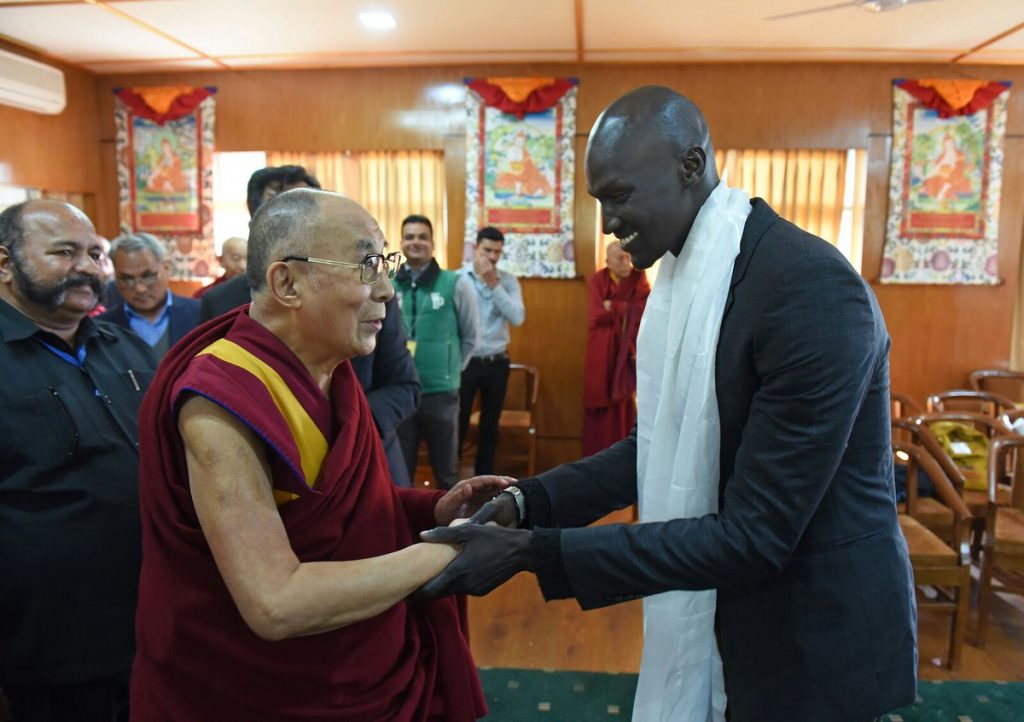 Former child soldier – one of the "Lost Boys of Sudan", and refugee turned actor/model, Ger Duany has given his support to the 1 Journey Festival. His work for the UNHRC and the plight of refugees is vocal and focused on creating dialogue and positive change. Join us as we take part in the conversation by showcasing the rich artistic heritage of countries around the world through dance, music, food, and storytelling. This is one journey we will all share as we move toward the future.
Utpalasia is pleased to present dances and a workshop from the Himalayan region and India at this first-ever festival to honor the achievements and contributions of refugees.
Photo: Ger Duany, with His Holiness the Dalai Lama, via Twitter.
Posted May 23, 2018. Filed under Announcements, Dance, Festivals, Performances & Programs.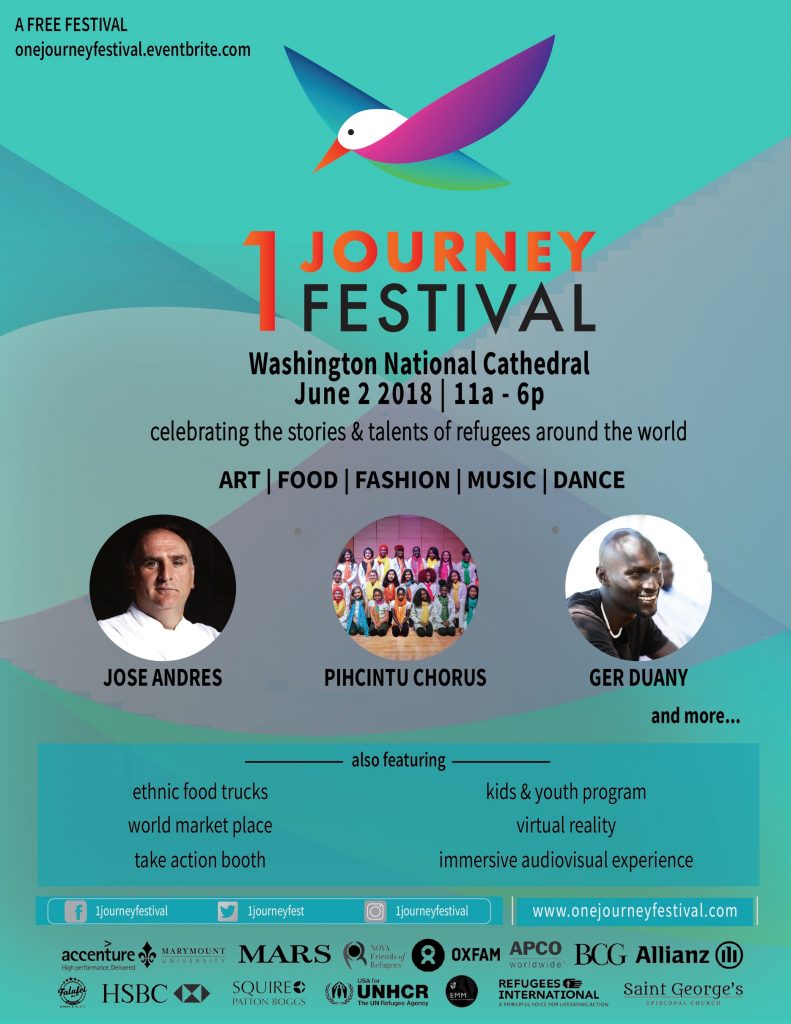 Join us as we take part in the One Journey Festival, to be held on June 2 at the Washington National Cathedral. Come celebrate the contributions, talents, and stories of refugees from around the world. More than 65 million people have been displaced due to war and persecution, but no matter their country they are part of a larger journey – that of humanity. Food, music, art, and dance, as well as storytelling, will make this day one of discovery and sharing. Utpalasia will be performing Himalayan Folk and Indian Kathak dance along with a workshop as part of our commitment to create an environment of exchange, dialogue, and celebration of the things that bind us all together as One.