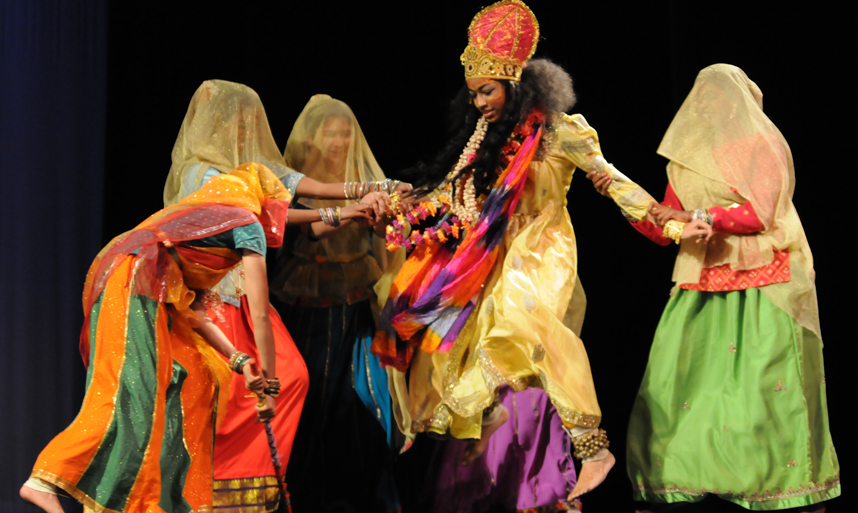 Swagatam — Welcome to Utpalasia! We are a family of multi-disciplinary artists and musicians, designers, and cultural gurus who are fascinated by all things South and Southeast Asian, particularly Himalayan.
From the "Buddha Dude" to Hindu customs, Mount Everest to terraced fields, Tibetan monks with mobiles to living goddesses, and honey hunters to holy cows, we perform with resident demons and dance with gods, occasionally traveling with our pet yeti in tow – all to inspire, amaze, and delight audiences with the many layers of traditional heritage and modern Asian traditions. Be it online, at a performance, in a class, or on the road, we hope you will join us as we engage in fostering the cross-cultural appreciation, understanding, and preservation of Asian arts, dance, music and more!
---
Posted May 23, 2018. Filed under Announcements, Dance, Festivals, Performances & Programs.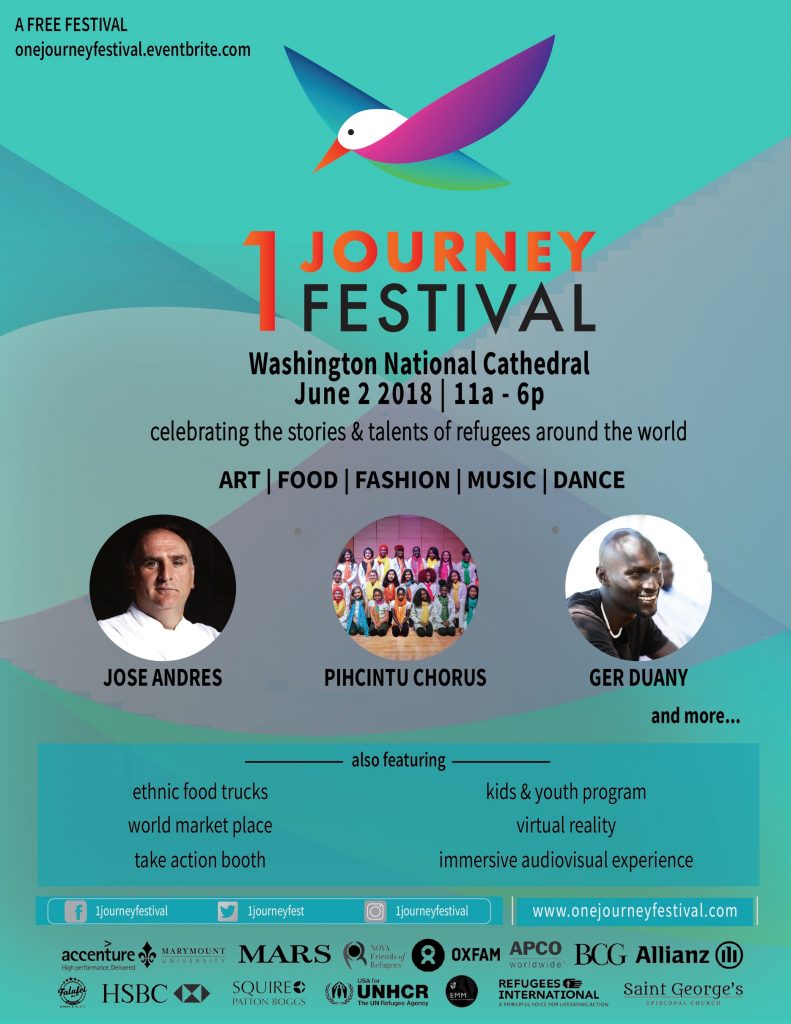 Join us as we take part in the One Journey Festival, to be held on June 2 at the Washington National Cathedral. Come celebrate the contributions, talents, and stories of refugees from around the world. More than 65 million people have been displaced due to war and persecution, but no matter their country they are part of a larger journey – that of humanity. Food, music, art, and dance, as well as storytelling, will make this day one of discovery and sharing. Utpalasia will be performing Himalayan Folk and Indian Kathak dance along with a workshop as part of our commitment to create an environment of exchange, dialogue, and celebration of the things that bind us all together as One.
Posted April 29, 2018. Filed under Dance, Performances & Programs.
Happy International Dance Day for all those who find a special meaning in space, energy, motion, and creative thought! Whatever your style, whatever your beat, dance is the language that brings people together! In 1982 the International Dance Council established Dance Day (CID at UNESCO) and April 29 has been celebrated ever since by professionals and amateurs hoping to bring the beauty and excitement of this art to audiences through classic and original forward-thinking performances. Whether you love dancing around the house or entertaining on stage, dance is the ultimate expression and fusion of body and soul!

Posted April 5, 2018. Filed under Announcements, Dance, Festivals, Performances & Programs.
Mark the date on your calendar – April 14, 2018 – for the next University of Mary Washington Multicultural Festival to celebrate the richness of diversity. Utpalasia will be performing a varied cultural program of Buddhist, Classical Kathak, Bollywood, and Folk dance on the promenade of Lee Hall between 2:15 and 2:45pm. The performance participants include members of Utpalasia, Eagle Bhangra, and some of our students from India School in Bethesda. We are excited to be a part of this event which attracts more than 5,000 people annually. We also invite you to come and see original designs in jewelry, Boho handicrafts, and unique clothing at our beautiful orange tent, Yak Yak Yak Nepal! We hope to see you there!