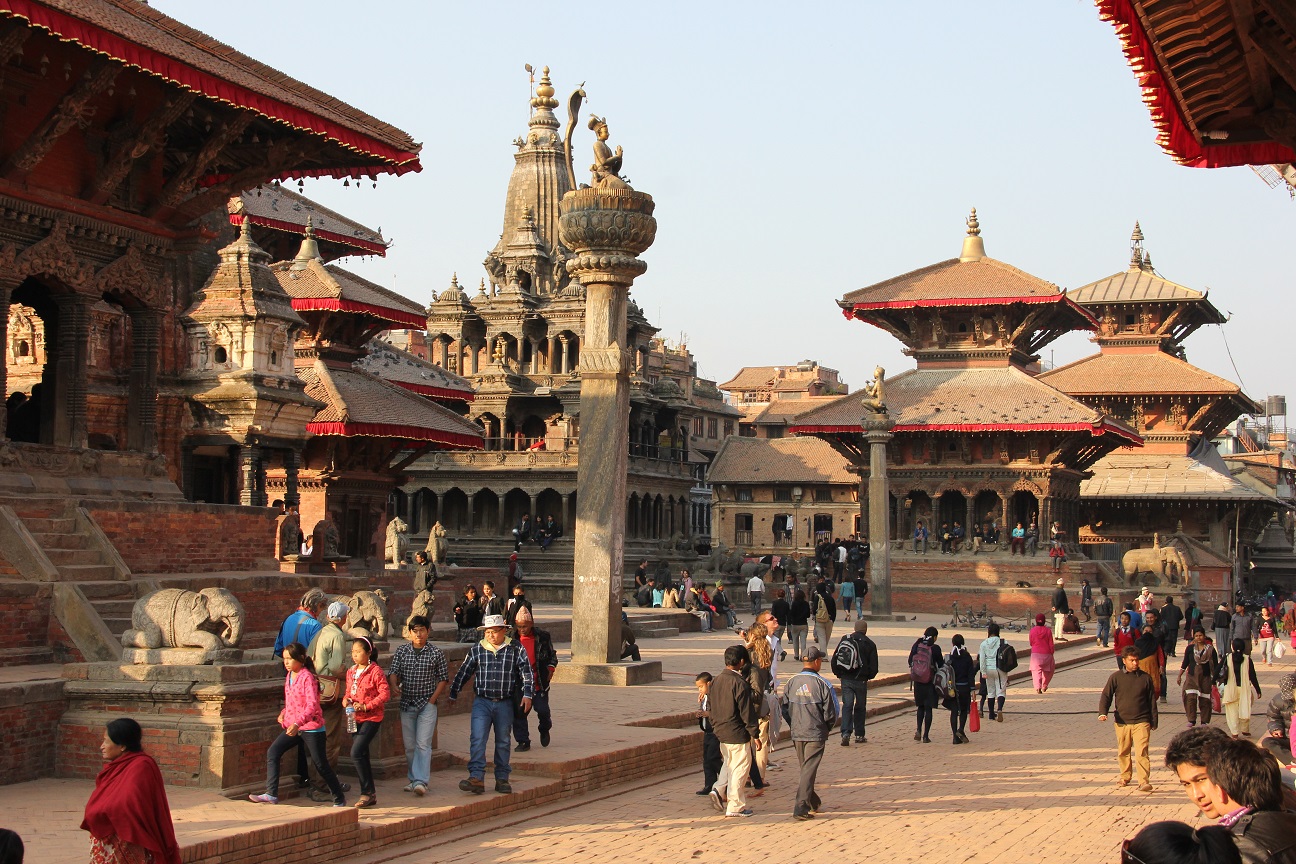 Swagatam — Welcome to Utpalasia! We are a family of multi-disciplinary artists and musicians, designers, and cultural gurus who are fascinated by all things South and Southeast Asian, particularly Himalayan.
From the "Buddha Dude" to Hindu customs, Mount Everest to terraced fields, Tibetan monks with mobiles to living goddesses, and honey hunters to holy cows, we perform with resident demons and dance with gods, occasionally traveling with our pet yeti in tow – all to inspire, amaze, and delight audiences with the many layers of traditional heritage and modern Asian traditions. Be it online, at a performance, in a class, or on the road, we hope you will join us as we engage in fostering the cross-cultural appreciation, understanding, and preservation of Asian arts, dance, music and more!
---
Posted November 25, 2015. Filed under Announcements.
Wishing everyone a safe, bountiful, and happy Thanksgiving! From all of us at Utpalasia to you and your loved ones, thank you for your support and encouragement as we keep on sharing our Himalayan heritage through dance, music, and the arts.
Posted November 13, 2015. Filed under Announcements, Performances & Programs.
Come and join us as we partner with Curry in a Hurry in Dumfries, Virginia to celebrate Tihar (Deepawali) on Saturday, November 14, 2015 from 6-8 pm. Bring your family and friends to hear traditional Himalayan music and see village folk dance while enjoying Newari specialties, such as choila, and other tempting Nepali and Indian dishes. Curry in a Hurry is located at 17173 Wayside Drive. For more information, please call 703-441-1110 or 703-346-5877.
Posted September 12, 2015. Filed under Announcements, Class Info.
Registration for Utpalasia's Kathak and Bollywood classes takes place tomorrow, Sunday, September 13, at Thomas Pyle Middle School. Classes begin on September 20th and run through May 15, 2016. Fees and further information can be found here on the India School site. For questions concerning placement and proper student level, please contact us directly at info@utpalasia.org. We look forward to seeing all of you soon!