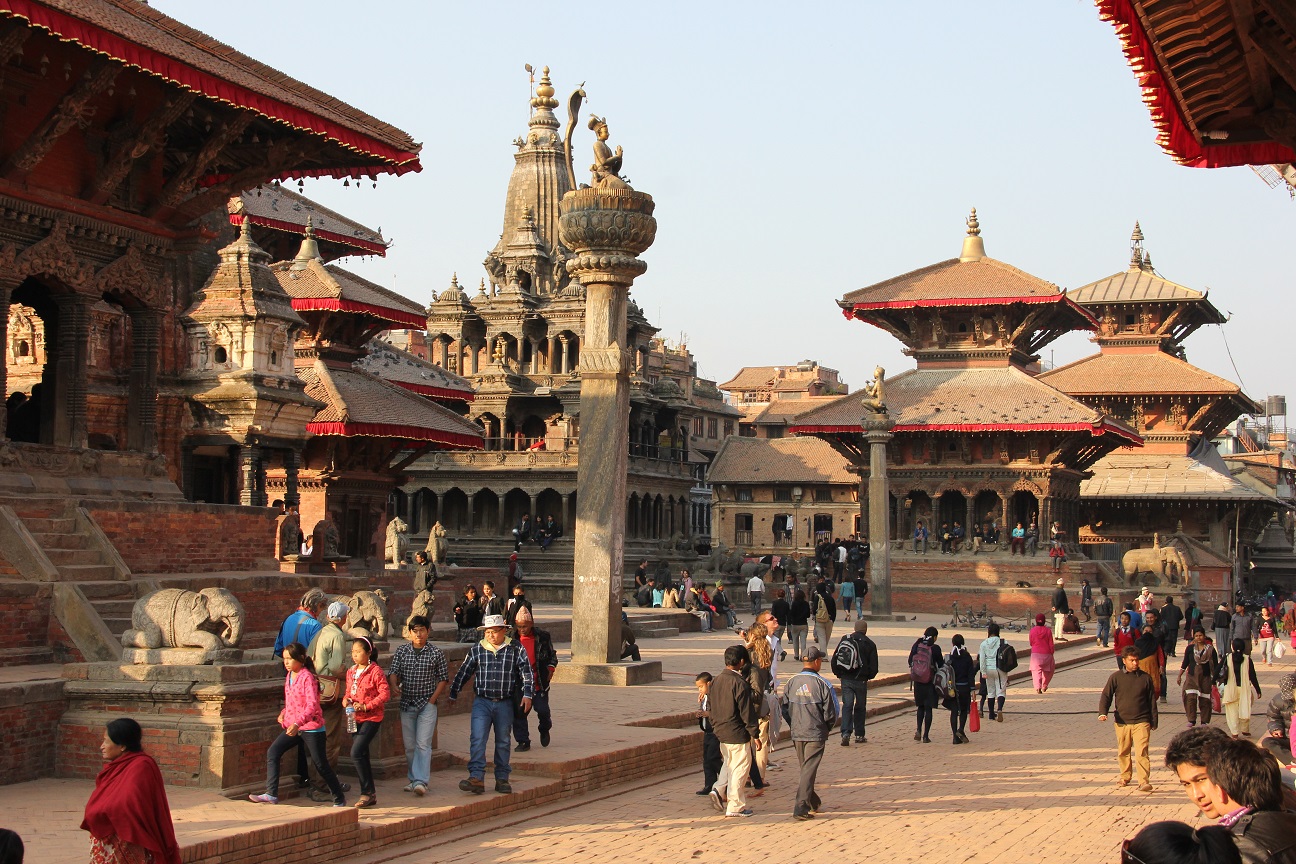 Swagatam — Welcome to Utpalasia! We are a family of multi-disciplinary artists and musicians, designers, and cultural gurus who are fascinated by all things South and Southeast Asian, particularly Himalayan.
From the "Buddha Dude" to Hindu customs, Mount Everest to terraced fields, Tibetan monks with mobiles to living goddesses, and honey hunters to holy cows, we perform with resident demons and dance with gods, occasionally traveling with our pet yeti in tow – all to inspire, amaze, and delight audiences with the many layers of traditional heritage and modern Asian traditions. Be it online, at a performance, in a class, or on the road, we hope you will join us as we engage in fostering the cross-cultural appreciation, understanding, and preservation of Asian arts, dance, music and more!
---
Posted June 24, 2015. Filed under Performances & Programs.
Utpalasia had the distinct pleasure last night, June 23 2015, to have presented an evening of dance as part of the Freer Gallery Volunteer Appreciation Event, which honored the men and women who have dedicated their time and energies to making the museum a world-class institution for the last thirty years. The program, which took place in the Meyer auditorium, featured classical Kathak, traditional Nepali folk and Bollywood numbers, followed by a media presentation on Nepal. The Sackler announced that it plans to unveil a special exhibit later this summer honoring Nepal, which is of particular import especially now in the aftermath of the April Earthquake. The event concluded with an enthusiastic group of attendees taking part in a dance workshop in one of the upper galleries of the Freer. We were delighted to have joined with our esteemed colleagues to help make this evening a wonderful success. Thank you all!
Posted March 15, 2015. Filed under Announcements, Performances & Programs.
Interested in a Bollywood or Nepali folk dance workshop? Join us at the 6th Annual Move Me Festival this coming Saturday, March 21, for a day of wonderful family activities. Details may be found at: http://www.bmdc.org/outreach/move-me-festival. All events are FREE. Hope to see you there!
Posted February 20, 2015. Filed under Announcements, Performances & Programs.
NDS will be presenting a full day of Himalayan dance and music at The Hill School in Middleburg on March 12th. This program is part of our series created for Young Audiences of Virginia and will be exploring some of the similarities, influences, and exchanges between Nepal, Tibet, and China. Performances will include rare Buddhist and typical village dances, followed by interactive workshops. We are excited to have this opportunity to share Himalayan traditions and performance arts with the students and staff of this amazing school!