Classes
Standard Utpalasia semesters consist of eight one hour classes, taught on a weekly schedule, over two months. Payment is required at the beginning of each semester. We encourage students to group with others when taking private lessons. This allows us to offer a better rate and students are able to keep each other motivated.
For those opting to have their classes at home, a traveling surcharge will apply outside of a 25 mile radius centered around our location in Dumfries, VA. For every 10 miles thereafter, a one-time $160 traveling surcharge per semester applies; for group classes, the fee covers the entire group of students. For any questions about tuition rates, please contact us.
| Class | 1 student | 2-3 students | 4 or more students |
| --- | --- | --- | --- |
| Bollywood | $300 | $250 / student | $200 / student |
| Harmonium | $300 | $250 / student | $200 / student |
| Hindustani Vocal | $300 | $250 / student | $200 / student |
| Kathak | $350 | $300 / student | $250 / student |
| Madal | $300 | $250 / student | $200 / student |
| Nepali Folk | $300 | $250 / student | $200 / student |
| Tabla | $350 | $300 / student | $250 / student |
Dance
Kathak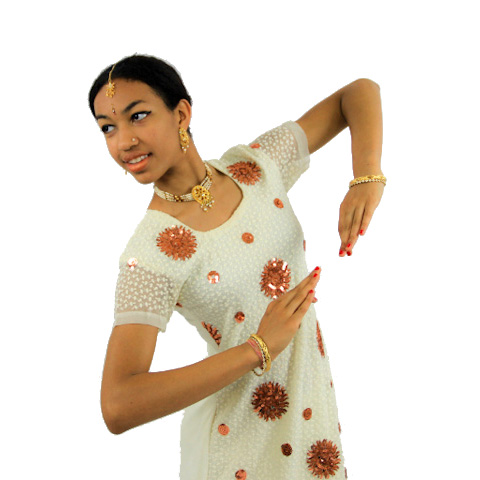 One of our school's major styles is Kathak, a classical Indian dance form. Kathak demands great skill, power, and coordination, and requires regular practice to achieve a beautiful balance between the pure dance element, facial expression, and the storytelling presentation. more →
Utpalasia instructs all levels of Kathak. Particular emphasis is given to foundation skills, including taal, footwork, hand movements, and position. Instructors teach with great attention to quality and proper form. History, theory, counting and singing with bols (syllabic sounds), footwork, and todas are covered in the course material.
Bollywood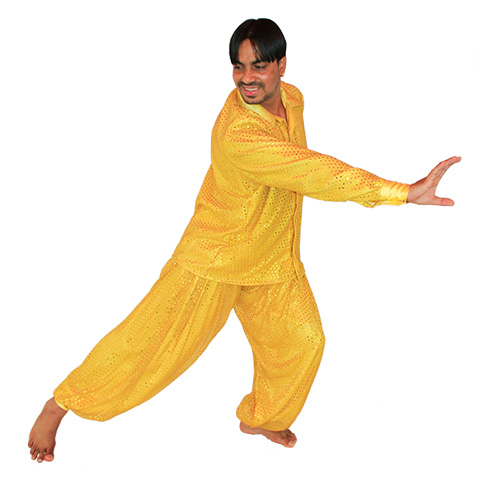 Bollywood has become one of the hottest dance styles internationally, owing its popularity to the Indian film industry. Combining modern choreography with modified classical movements, Bollywood has evolved into a fun and energetic dance form that is both aerobic and expressive. more →
Utpalasia conducts classes using our own original Bollywood choreography and a unique method of instruction to suit any age or level. Our goal is to teach fundamental steps, increase flexibility and stamina, and build on coordination and memory skills. Students progress with a constant flow of new material and become competent in a variety of moves which allows them to complete a dance selection chosen for that particular semester.
Nepali Folk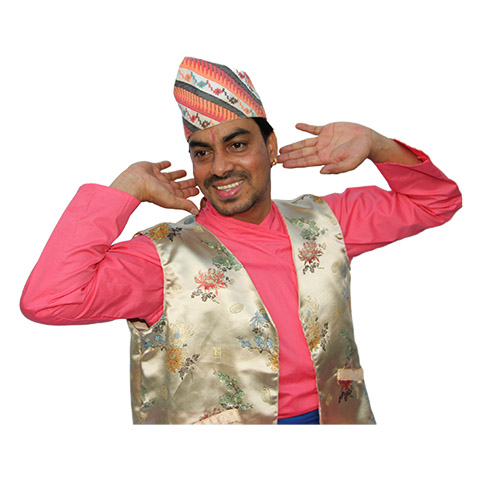 Nepal has more than 367 festivals in any calendar year and the country is blessed with national and regional dances that highlight village life, the tragedy and beauty of love, and the incredible natural world of the Himalayan region. Nepali folk dance, performed by men and women alike, is filled with enchanting and rhythmic twists and turns and accompanied by the music of the madal, a traditional Himalayan drum. more →
Students learn basic steps and advance to short song items. Original choreography is created to match the lyrical composition of each piece.
Music
Harmonium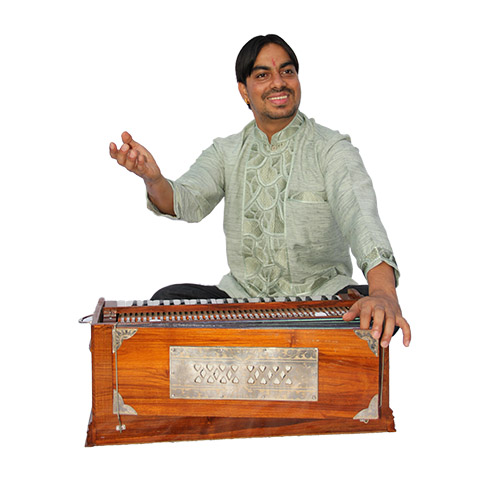 The harmonium is one of the most popular wind instruments in Hindustani music and the vocal arts. It is often used as an accompaniment for Kathak dance, but it may also be played as a solo instrument or as part of a group. The sound of the harmonium allows for many variations, which makes it a very versatile instrument. more →
Harmonium instruction covers the following important topics: proper sitting position and rhythmic control of the bellows, body posture, and correct fingering. Students begin by learning the eight basic notes and practicing scales. They will then learn how to develop melodies by creating variations with the core group of notes.
Hindustani Vocal
Hindustani vocal is a highly revered and respected art form. Vocal can be learned as a solo art, an accompaniment to musicians, and as part of dance performances. more →
Instruction begins by learning the eight note scale and proper breath control. Students are expected to do riyaz on a daily basis in order to improve their facility and confidence, as well as develop the tonal quality of their voice. They will then progress to short songs and slowly build a repertoire of compositions.
Madal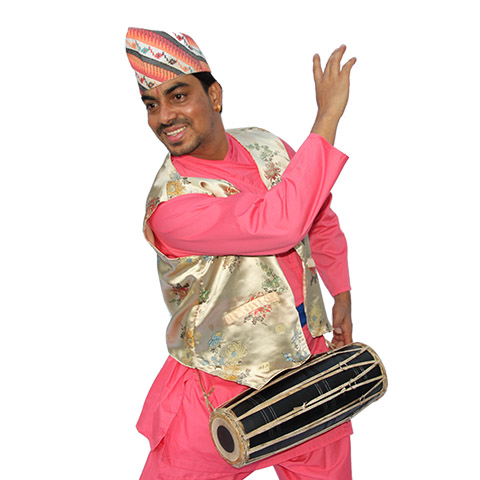 The madal is considered to be the national instrument of Nepal. It is beloved in cities and villages alike and used for almost every occasion, including festivals, social gatherings, family events, and performances. The madal is a two-sided drum with a soft and mellow sound, and comes in various sizes. more →
Utpalasia instructors begin by acquainting students with the various styles for holding and playing the madal. They will learn the proper methods of striking the instrument with the fingers and the hands to create the most pleasing and melodious sound. Attention is also given to mastering coordination skills by the practice of keeping the individual beats of each hand separate and balanced, similar to how pianists must keep the left and right hands compartmentalized.
Tabla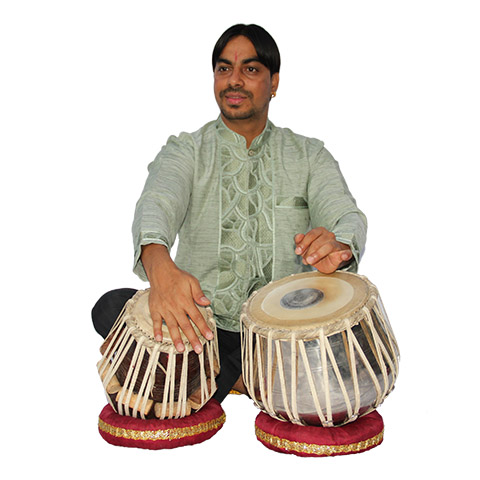 The tabla is considered to be the king of instruments in Hindustani music, and is actually a set of drums played with both hands. It is usually heard in a group setting, but is also highly valued as a solo instrument. more →
Students begin by learning the proper sitting position (essential for long sessions) and hand placement, basic tabla bols, and taals. Practical exercises are given to improve finger dexterity and gain stamina while playing. The foundation work is followed by short compositions which include the study of dedicated bols. Part of the Utpalasia lesson plan includes instructing students in the care, maintenance, and tuning of the instrument.