It's Nyepi! The Day of Silence in Bali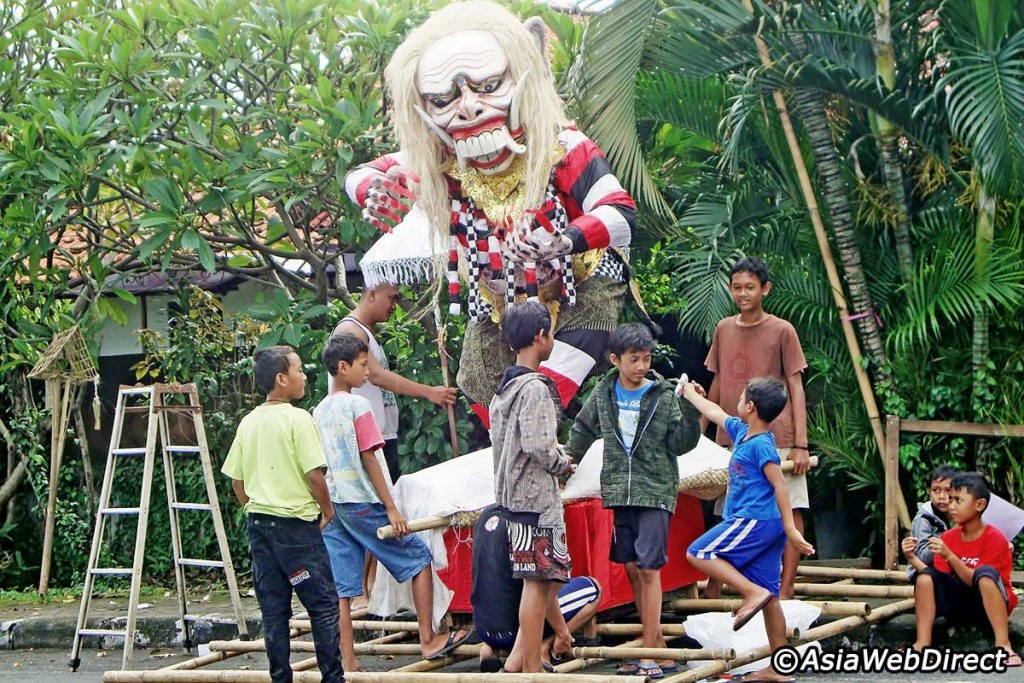 Nyepi, or the Saka New Year, arrives after the new moon in Bali, Indonesia. This year the holiday falls on March 9. Devotees participate in Hindu religious processions for three days prior to the festival. Nyepi Eve has a wide range of traditional customs including parades of the ogoh-ogoh (demons), village meetings, purification ceremonies, bhuta kala (chasing away evil spirits) and more. On Nyepi itself, the Catur Brata Penyepian, or prohibitions, are observed: No fire, no travel, no activity, and no entertainment. The island goes dark, secluded, and quiet; it is considered a time for reflection after 364 days of hectic life. On March 10 the omed-omedan, or festival of kissing, takes place and ends Bali's most anticipated holiday of the year.
---
Posted March 8, 2016. Filed under Announcements.
« Maha ShivaratriVajrayogini Dance at the Smithsonian's National Air & Space Museum »