We are immensely saddened by the passing last week in Nepal of honored mentor and beloved teacher, Laxmi Nath Shrestha (1949 – 2020). I had the privilege and honor of studying with Laxmi ji at the University of Heidelberg (SAI Institute). His unique instruction of the Nepali language, often interspersed with cultural anecdotes, was engaging and effective. He achieved in a minimum of time what dozens of textbooks could not.
His endless energy and generosity towards students was the hallmark of his style. He was, in every sense of the word, a man of kindness and good humor, a man of learning who shared whatever he could to help others. The best memories of him will be those of dearest friend, discussing the law and our many travel stories, drinking tea and eating summer plums, and having long phone conversations into the night once he was back in Nepal.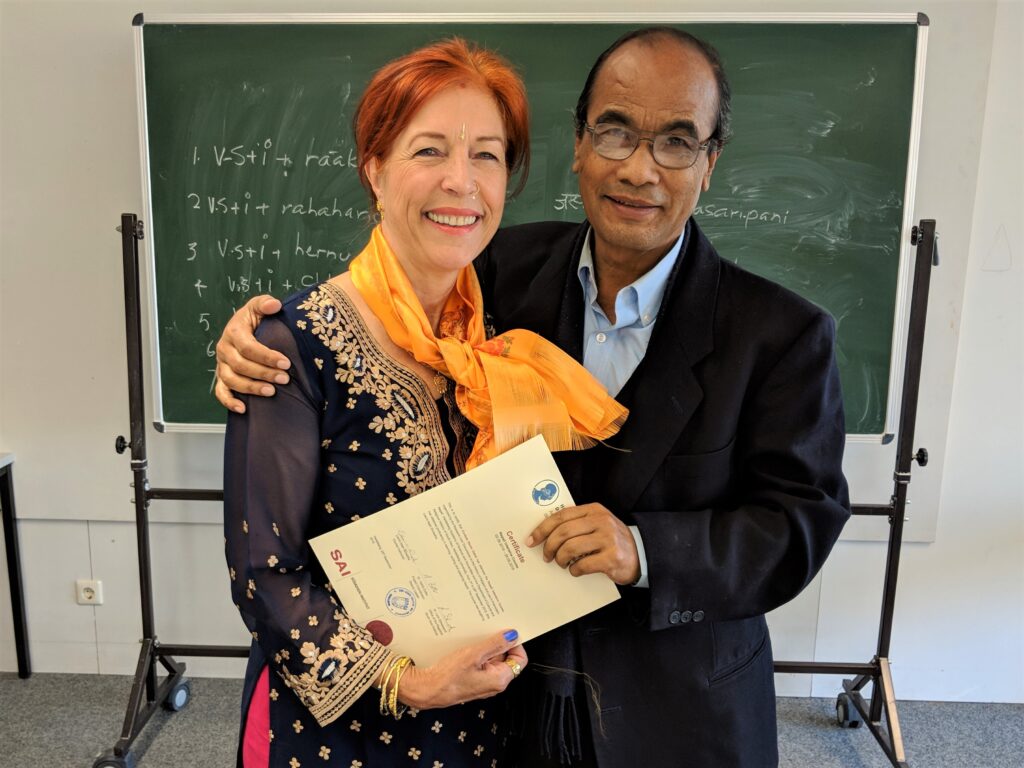 Laxmi Nath Shrestha was regarded as one of the world's foremost teachers of the Nepali language and produced several generations of notable scholars, among them Siegfried Lienhard, Bernhard Kölver, Leonard van der Kuijp, Axel Michaels, Alexander von Rospatt, and Christoph Emmrich.
For well over forty years his courses were in demand in institutions as varied as the Universidade de Lisboa, the Universität Wien, the Philipps-Universität Marburg, as well as the Ruprecht-Karls-Universität Heidelberg (SAI Institut).
We wish him peace and love in the next life and a generation of new students who will, as we all did, come to love him as more than a teacher.