Bali is the pearl in a string of Indonesian islands located east of Java and west of Lombok. It's name conjures up paradisiacal lush green forests and idyllic beaches, beautiful water gardens and ornately decorated temples. Nature, religion, and the developed arts have all flourished on this island which is surrounded by one of the world's largest and most diverse coral reefs. It also boasts a UNESCO World Heritage Site – the Subak irrigation system. Unlike the rest of Indonesia, which is predominantly Muslim, the inhabitants follow what is known as Balinese Hinduism which arrived around the first century, and which is best described as a melding of animism, ancestral worship (Pitru Paksha) and reverence for bodhisattvas (Buddhist saints).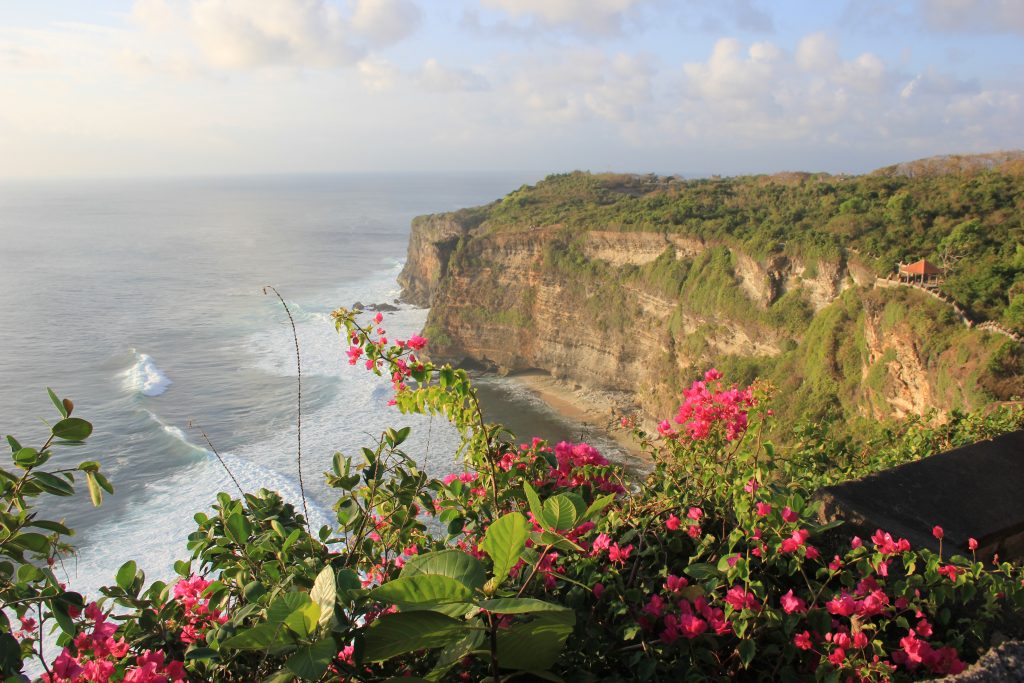 Bali has been called, "The Island of the Gods" and its name comes from the Sanskrit, meaning "island of sacrifice, reincarnation, and offering". Its inhabitants speak Bahasa Bali, Indonesian, and more often than not, English. Tourism forms the main economic base and it is easy to see why; there is no shortage of natural beauty, ancient temples, artistic craftsmanship, and diverse outdoor activities. But more than that, Bali has a magical quality which is difficult to define and it is this melange of nature and spiritualism that has attracted people from virtually every corner of the world. In some ways, it does seem to be a peaceful oasis in an otherwise rushed world, where introspection, kindness, and graceful beauty seem to hover in the very air one breathes.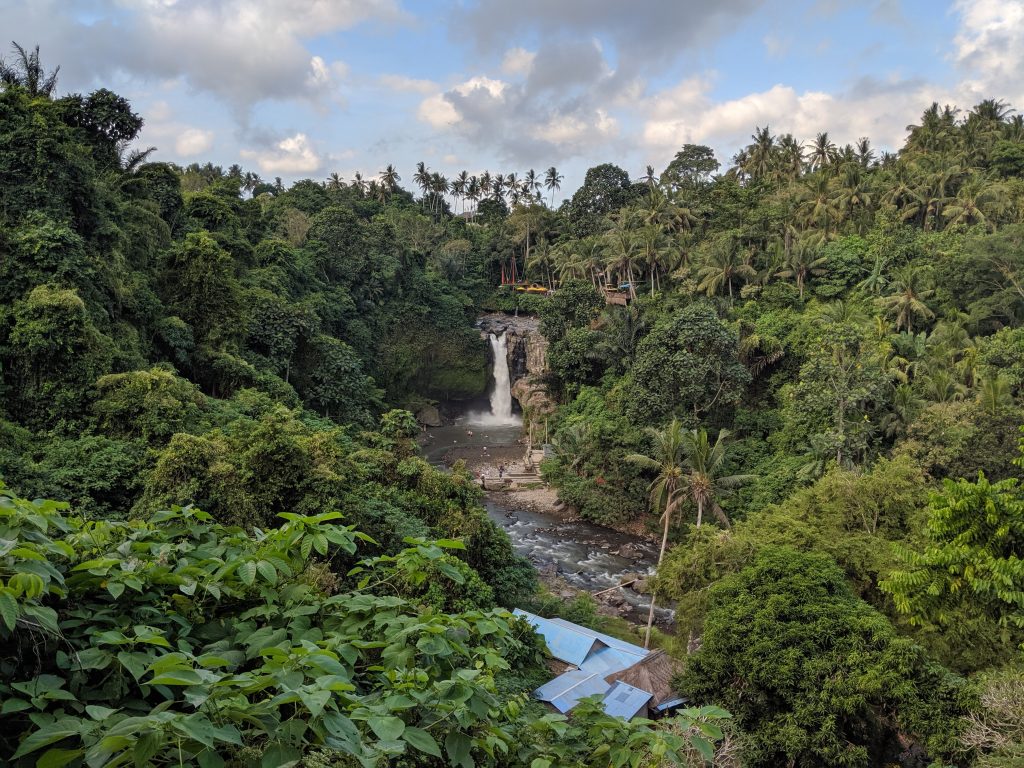 Bali is the stage for more outdoor activities and enjoyment than most any other place on Earth. Water enthusiasts flock to the country to enjoy surfing on the fantastic beaches, nature conservationists come to see turtle resettlement, and white water rafting is extremely popular as are snorkeling and scuba diving.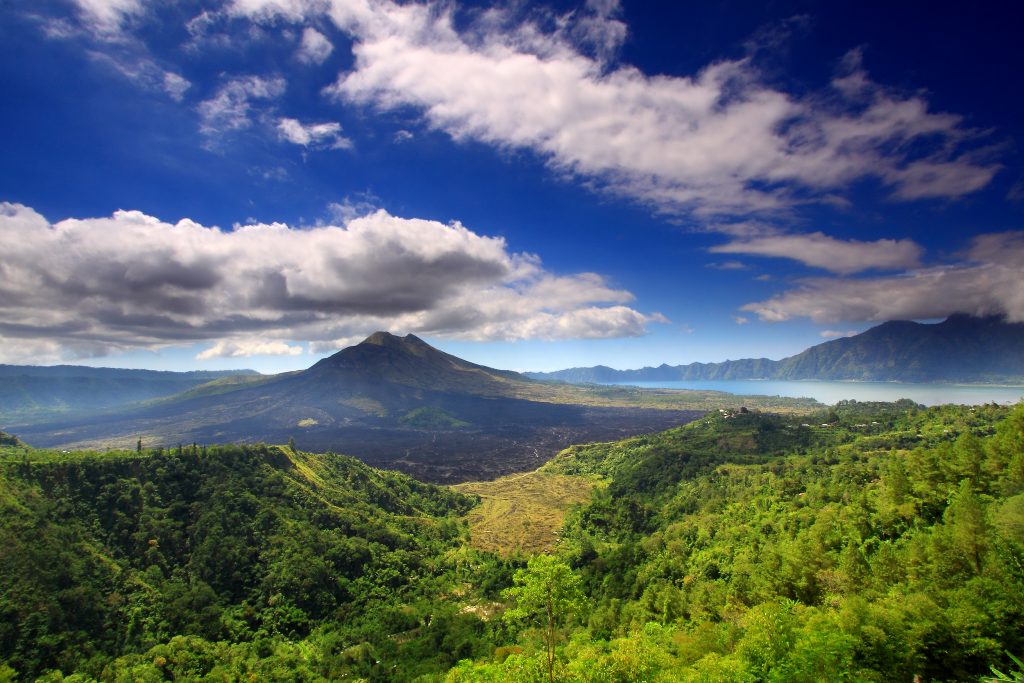 If that doesn't suit your taste try hiking across rice paddies, climbing Mt. Agung or Mt. Batur, both of which are still active volcanos, visiting bird and reptile sanctuaries, elephant conservation parks and numerous other captivating outdoor activities.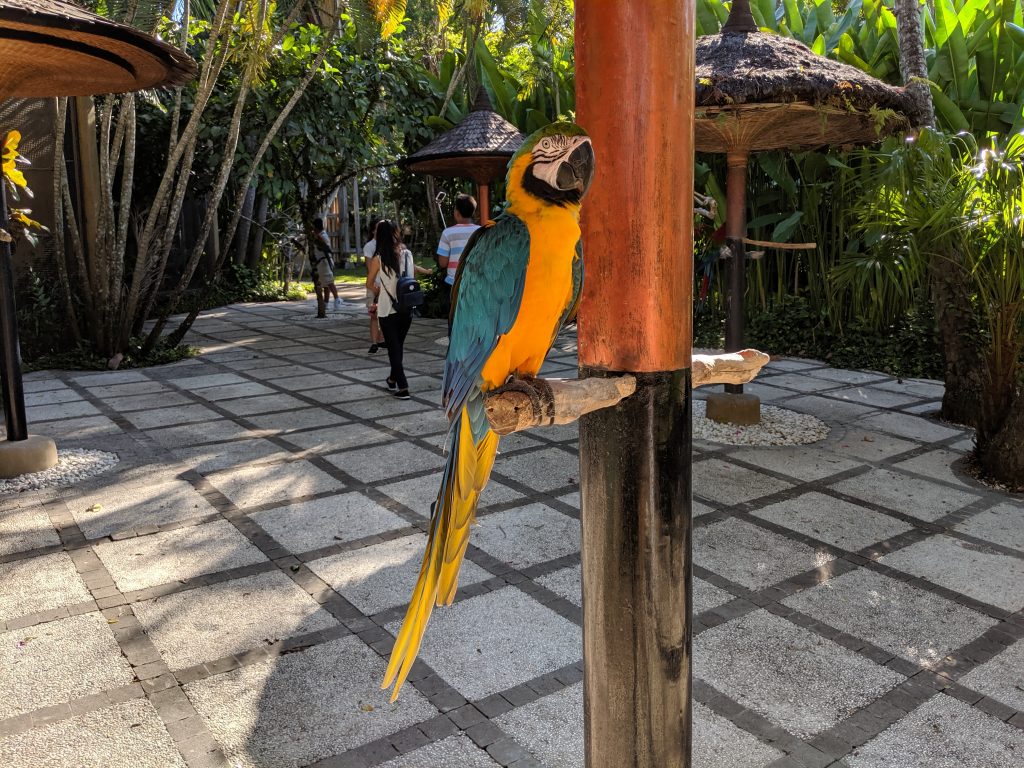 Of all the most impressive places in Bali, the most breathtaking is Pandawa Beach at the tip of Nusa Dua, the elegant small peninsula at the southernmost point of Bali. One rarely encounters more than a mere handful of local tourists on any given day. This is where incredible caves indent the still savage and unblemished shoreline pockmarked with scruffy bushes and an airbrushed landscape. It takes a descent of about 400 steps to reach this isolated beach where the waves have a rhythmic pace and can often suddenly crash onto the beach with very little warning. Here it is best to wear swim socks to avoid walking on the rocky floor beneath the surface, or being impaled by a sedentary sea urchin. The wind sweeps over the land in hearty gusts here, and the serenity of the place is positively enchanting. Stretching as far as the eye can see is the Pacific, roofed by a clear blue sky. It is the ultimate ending to any visit to Bali.