Balinese food is centered around meat, mostly roast pork, chicken, goat, beef, fish, and egg and is accompanied by a variety of vegetables and fresh hot sauce relishes (sambal). Presentation is an artistic skill and adds to the experience of eating these Indonesian dishes. Shallots, garlic, and chilis are common additions, along with lime leaves and lemongrass. Cabbage, bean sprouts, cassava leaves, and grated coconut provide plenty of variety.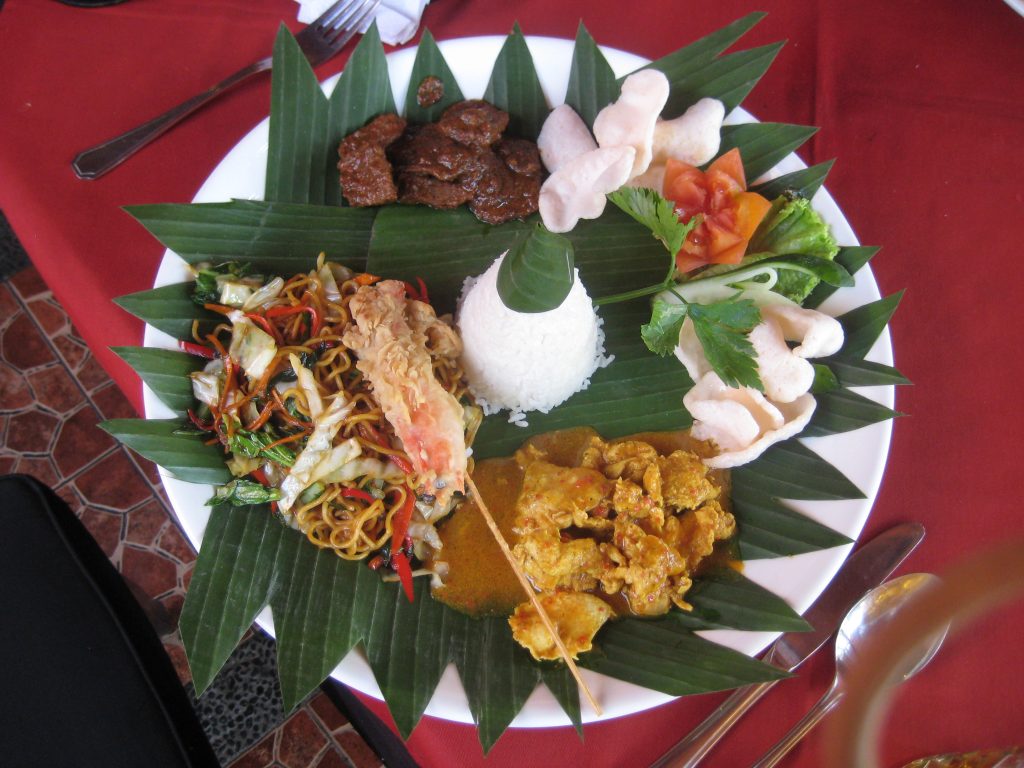 Sate is probably the best known dish and can be found virtually everywhere on the island. Meats are marinated with coconut milk and other spices and then skewered on sticks, often bamboo ones. Some sate can be wrapped as well. Babi Guling and Betutu are work intensive dishes in which pork is roasted whole for eight hours to ensure every morsel is succulent and full flavored. Nasi goreng is Indonesia's version of fried rice, presented with a combination of meats and vegetables and accompanied by krupuk (crackers) and acar (mixed pickles).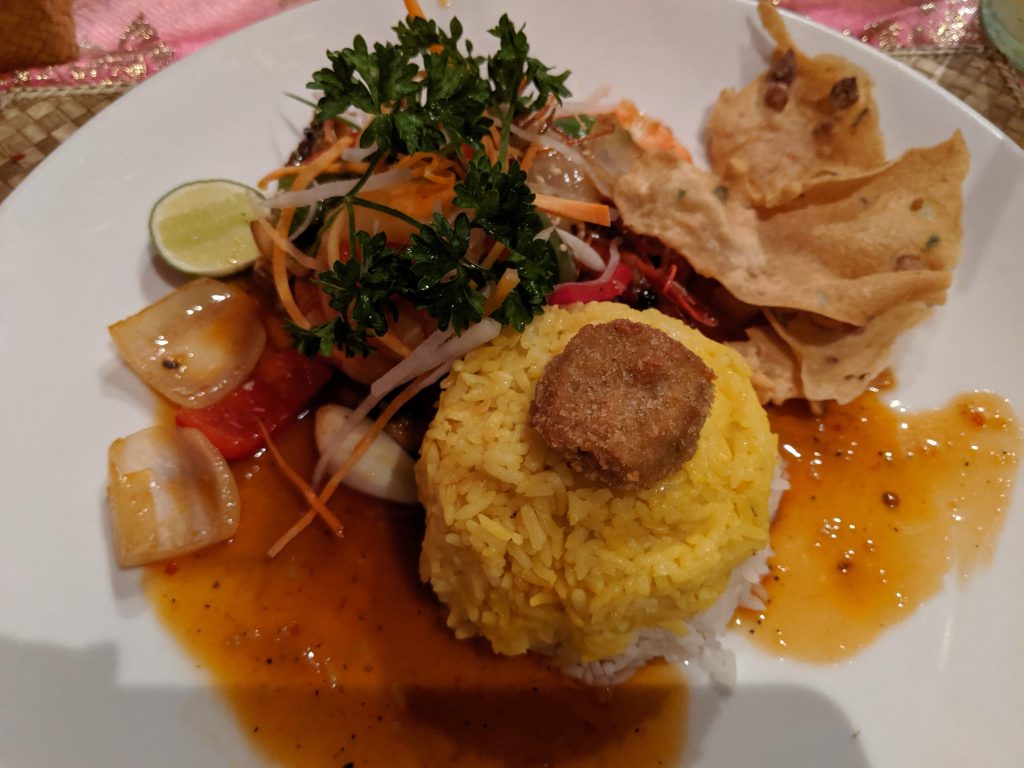 Where seafood is concerned, tuna is the main fish variety and it is usually grilled. Restaurants on Jimbaran Bay, however, often have a wide assortment of shrimp, clams, crabs, calamari, and lobsters all prepared with unique methods. The Balinese diet does not have a great many desserts, however dadar gulung – a sweet, rolled coconut pancake – is widely popular and very tasty.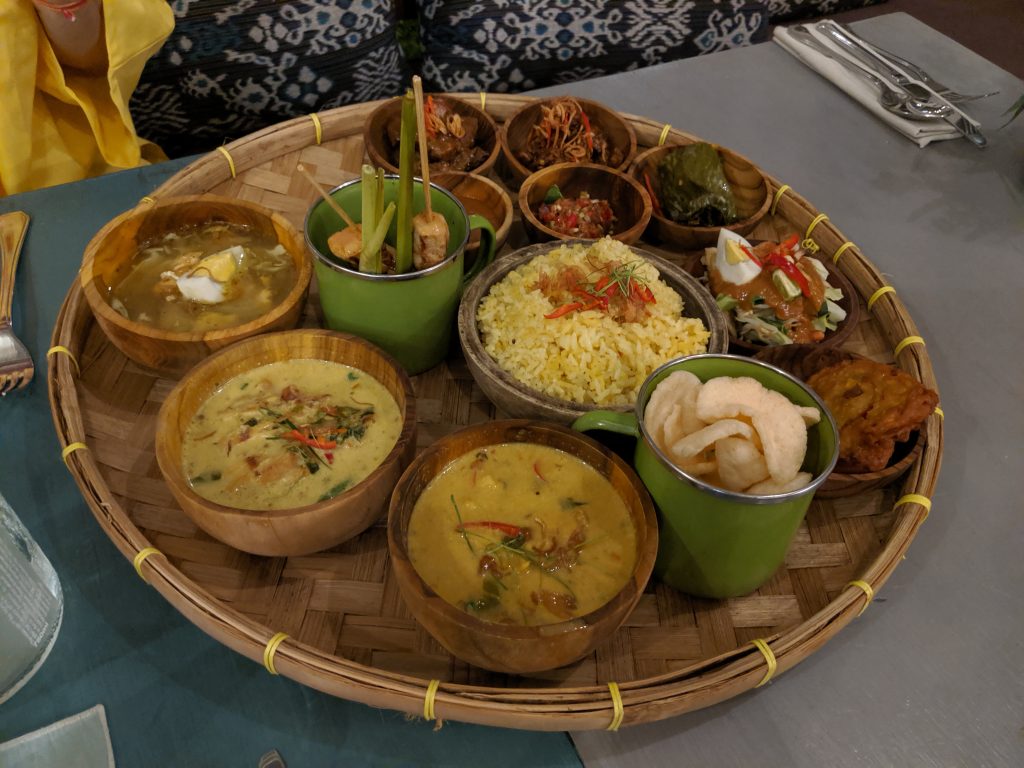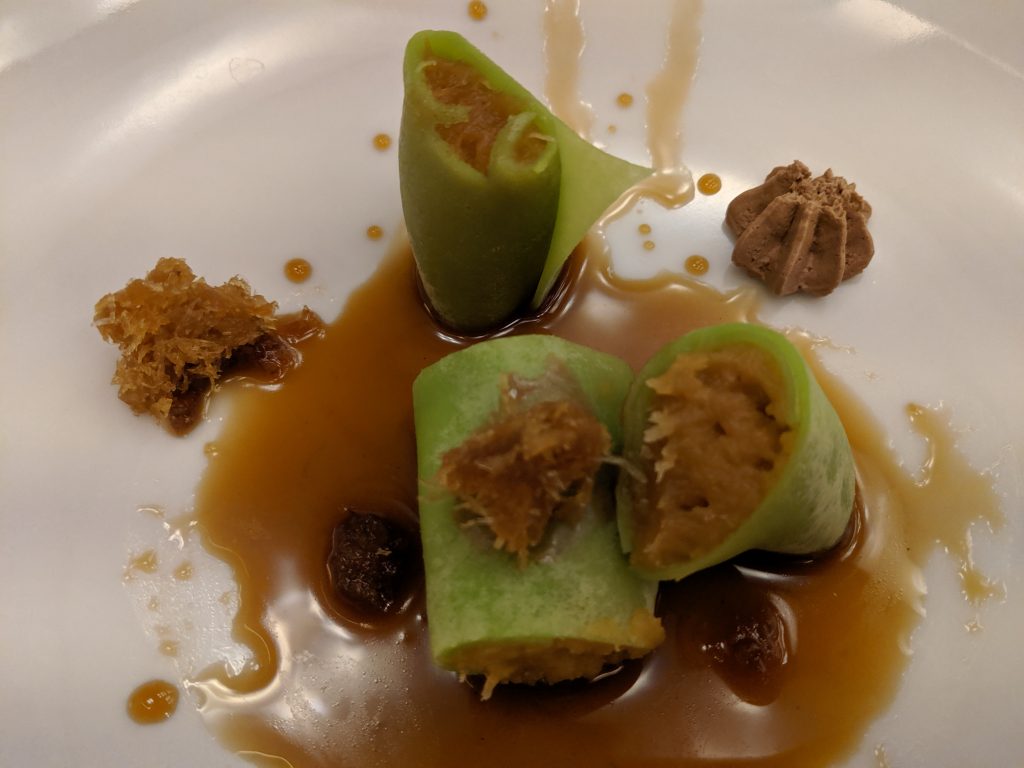 One curious point of discussion in Bali is durian fruit, universally despised and detested as one of the most vile smells and tastes on the planet, and not just by outsiders. Even local Balinese have to 'acquire' a taste for it.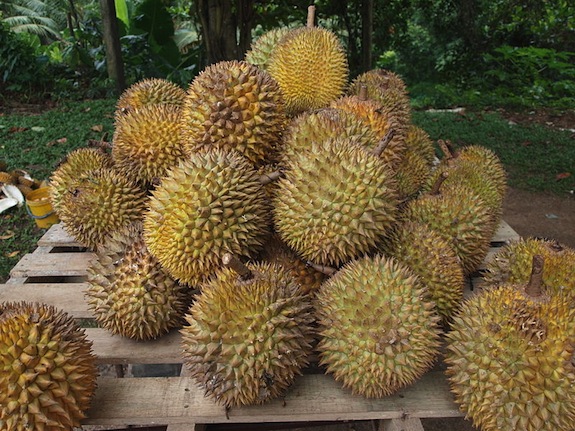 We never encountered a single individual who proclaimed a love for this 'king of fruits' without having undergone a long initiation process or been bullied by family members into joining the fan base. Its odor has been described as a dead corpse in a roadside ditch. We always keep a wide berth while in Bali, preferring to consume snake fruit, believed to be a superlative memory booster and cure all.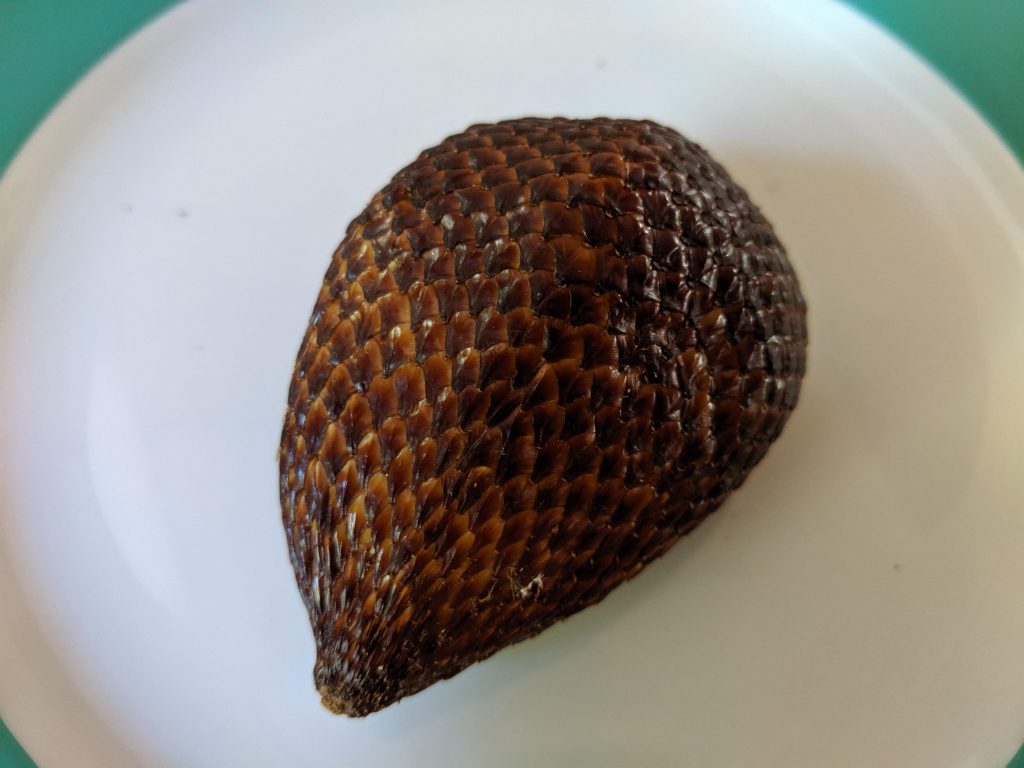 An interesting day trip in Bali is a drive to a plantation to taste various types of the country's famous coffees and teas. You can tour the gardens and learn about peaberrys, varieties and roasts, and natural herbal tea production.
One of the most expensive coffees in the world traces its history back to the Dutch. While colonizing Bali they enacted a measure forbidding the Balinese to obtain coffee, which they were exporting to their own waiting markets in Europe. Ever resourceful, the Balinese developed a foolproof plan that would ensure their own steady supply of the beverage, one the Dutch would not want. The system involved collecting coffee beans eaten, digested, and excreted by wild civets. The process of digestion was said to remove much of the caffeine in the beans and further processing ensured the end product was 'clean for consumption'.
Kopi Luwak sells for upwards of US $600 per kilogram today. Responsible plantations raise baby civets to continue this process, but release them into the wild when they reach maturity. If you don't have deep pockets to afford a kilogram, you can purchase a single cup from US $35 to US $80 dollars at specialty coffee shops around Ubud. Bali is also known for its tasty teas, such as rosella and turmeric, considered to be an excellent immunity booster.