Religion takes the forefront in Bali. Like Nepal, religion is interwoven with society and controls every major event in one's life and that of the family at large. It is an interesting fact to note that unlike many other countries, people who go abroad to work almost always return to Bali and do not expatriate on a permanent basis. At the very least they dutifully return to celebrate festivals and spiritual ceremonies. These include everything from birth, puberty, tooth filing, and marriage, not to mention death. Uniquely, most of the important ceremonies are actually after one's death. Due to expense and other reasons, Balinese temporarily bury their dead until the family can afford cremation rites; these are performed in massive local ceremonies and enable the soul to leave the body for reincarnation.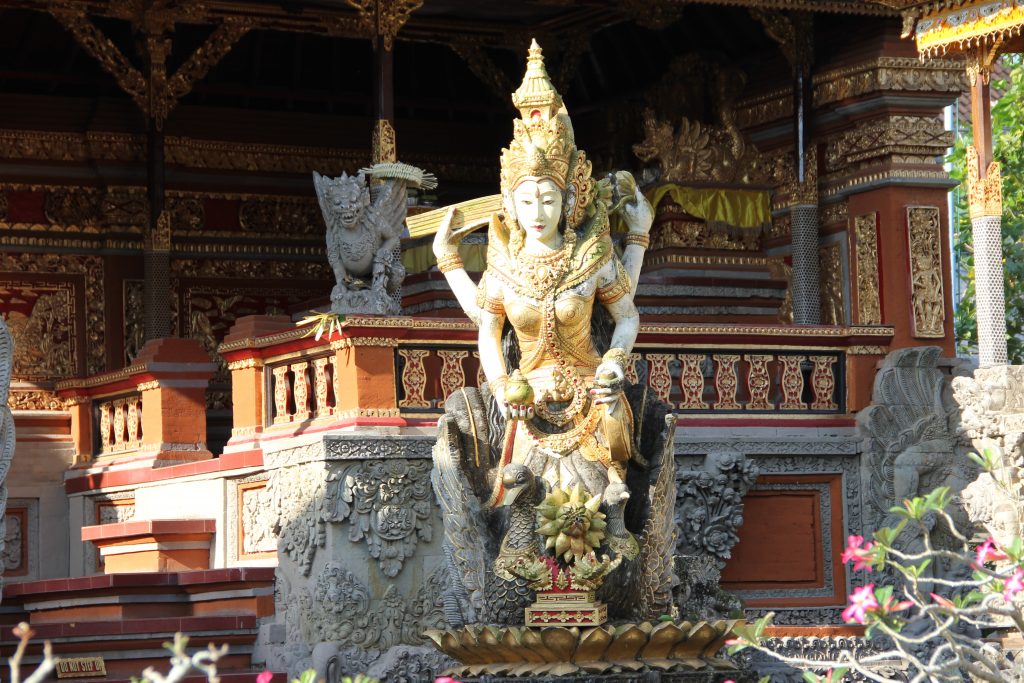 Weddings in Bali can cost upwards of US $20,000 and they are highly staged affairs with portraits, paintings, traditional costumes, headpieces, and jewelry. There is also the expense of engaging a priest or pujari to officiate over the ceremony. The bride is sent to the groom's home several days in advance and cannot leave until the wedding ceremony is performed. On the day of the wedding the preparation often begins at 4 am in the morning as make-up artists and hairdressers arrive en force to transform the bride into a classic vision of Balinese beauty.
It is not uncommon for women to become pregnant before the wedding; this is a less than subtle insurance that she is able to produce children, and hopefully, a male heir. At the end of the wedding, she will stay at the groom's home for three days, then travel to her own family's house for a visit. Children are almost always raised by relatives on both sides and learn their ethical values and customs in the home or at prayer ceremonies. The family unit in Bali is incredibly strong and takes precedence over all else.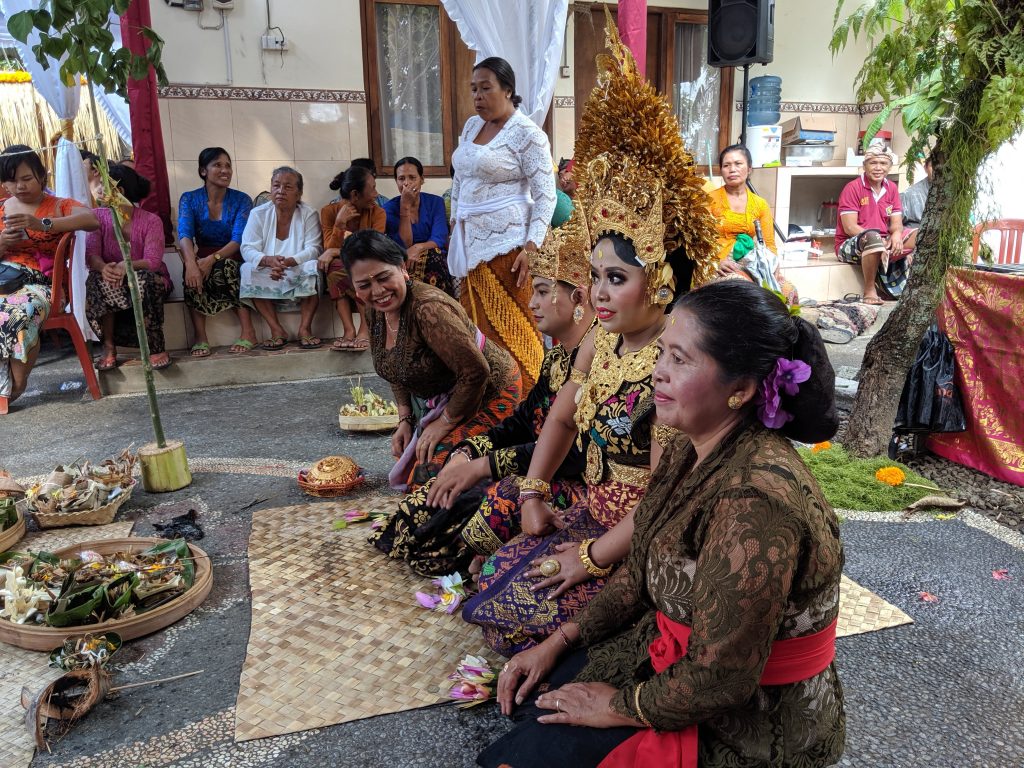 Bali Hindus acknowledge the Indian concept of Trimurti, which consists of Brahma, Vishnu, and Shiva. Water plays a huge role in religious ceremonies and there is a great deal of symbolism in the sprinkling of 'tirtha' to help connect the material and spiritual. Most houses have a small shrine at their gate and it is not an understatement to say that there are more shrines and temples than any other structures in Bali.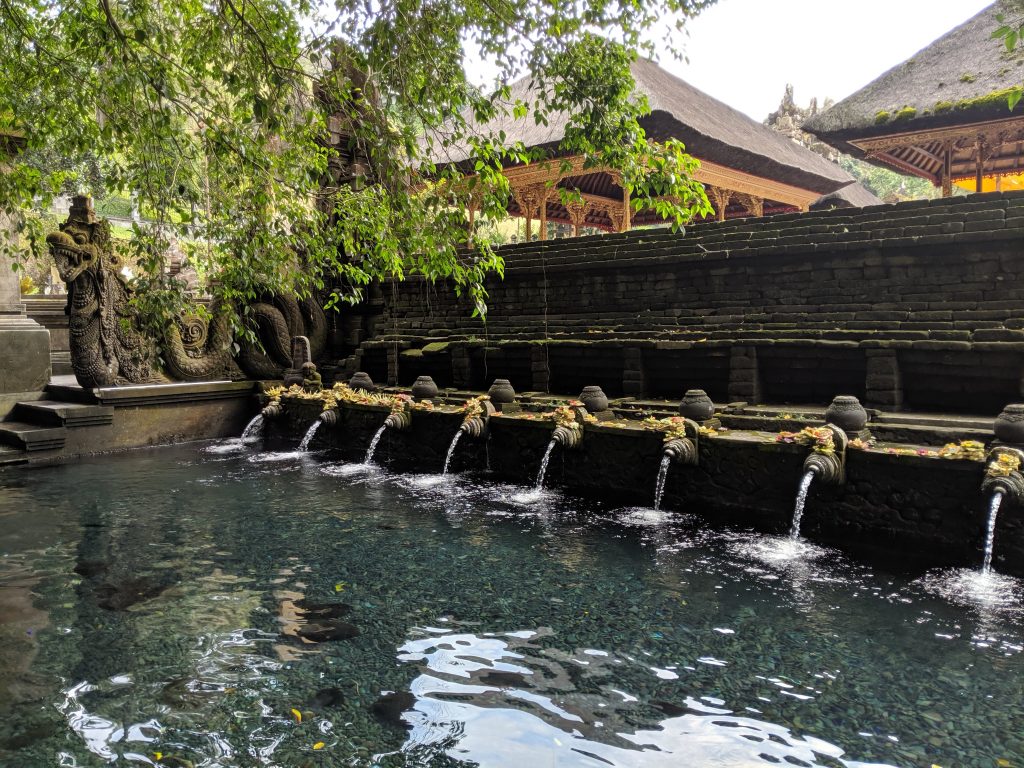 Each day canang sari, or hand fashioned offerings, are freshly made to be placed near the god or before a shop or entrance to the home. Gods on stone pedestals are washed and dressed in sarongs and adorned with flowers. For more elaborate expressions of offerings, there are penjors, incredibly large and ornate hangings made from bamboo, palm leaves, flowers, grasses, and buds.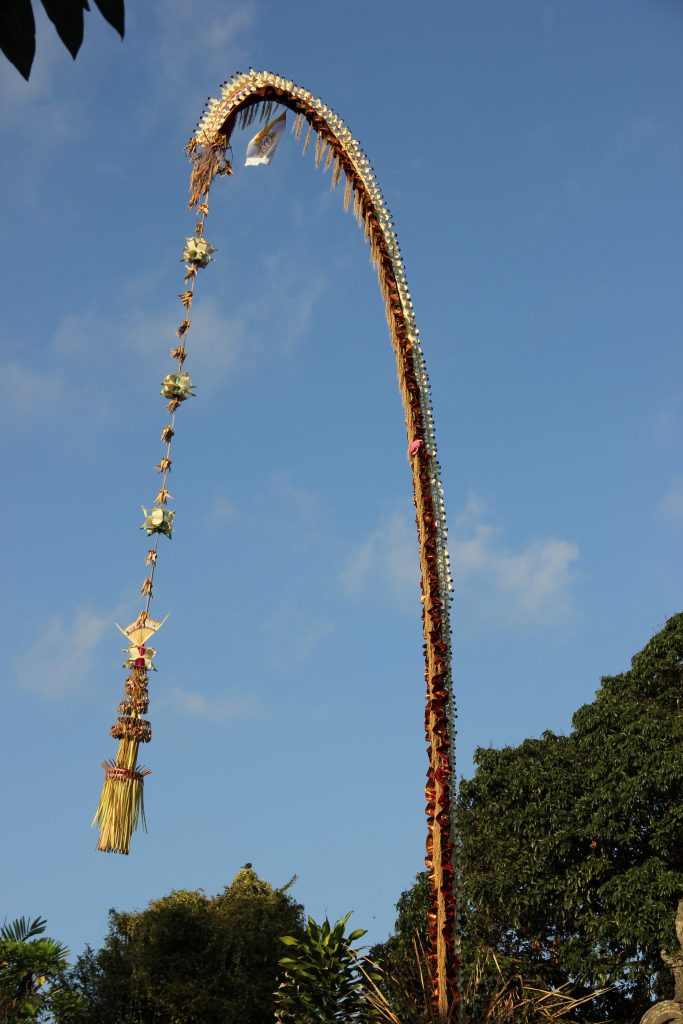 Galungan is perhaps the largest festival on the island, related to India's Deepawali, and represents the triumph of good over evil. The most unusual holiday remains Nyepi, or Day of Silence, which is celebrated in March. After a procession of Ogoh, Ogoh, or giant plaster mythological beings – usually demons – all activity, noise, and sound ceases. Villagers construct these massively impressive statues which are later burned in a cemetery to mark self-purification. The most beloved Hindu tale in Bali is undoubtedly the Ramayana, and the story of Sita Ram is played out dramatically in the Kecak dance or illustrated through fine wood carvings and paintings.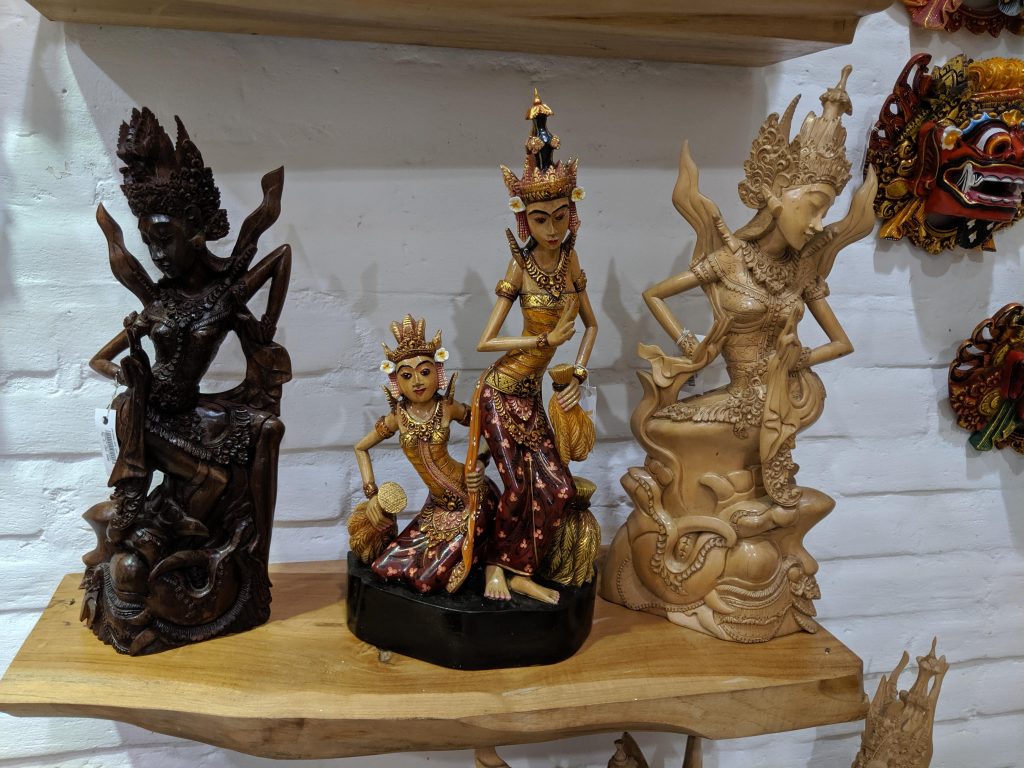 The largest temple in Bali is Besakih and visiting it during ceremonies is a rare treat. Women and men in stark white carry offering of fruits and flowers on their heads, all in solemn procession with sincere reverence. Penjors quiver in the wind, their intricate decoration and colorful patterns lending a freshness and beauty to the scene.