Bracelet & Earring Sections Launched on Yak Yak Yak Nepal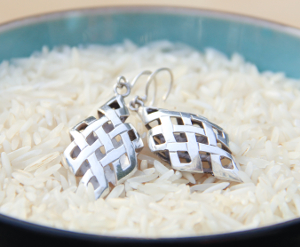 We are launching our bracelet and earring collections on Etsy today with a series of traditional Buddhist and Hindu pieces. Check out our fabulous Newari "bucket" earrings, or our unique double-sided eternal knot earrings! Bracelet lovers everywhere – take a look at our turquoise, coral, and lapis lazuli hinged bracelets and find the stone that fits you, your personality, and your style!
---
Posted July 29, 2013. Filed under Announcements.
Tags: etsy, yak yak yak nepal
« We're on Pinterest!Journey to the East @ the Freer & Sackler Galleries of Art »