Yampanchak Begins Today with Kaag Tihar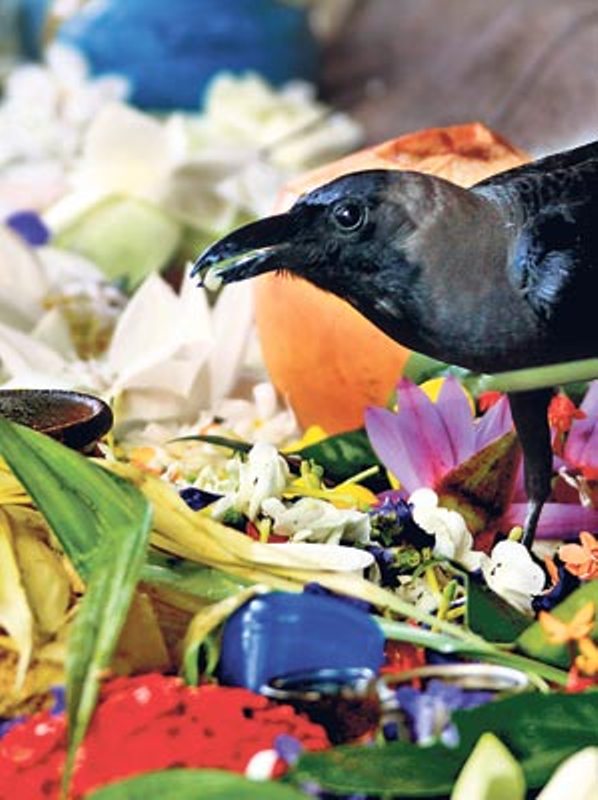 With Dashain behind us, Nepalis begin round two with the second most popular festival in the Himalayan nation – Tihar. People provide tender morsels for crows, hoping to avert grief and death in their homes. The black birds can be seen on virtually every rooftop, enjoying their meals and cawing with pleasure!
---
Posted October 27, 2016. Filed under Festivals.
Tags: culture, festival, himalayan, Tihar
« Bada Dashain Begins in Nepal – Happy Ghatasthapana!A Happy Kukur Tihar to All our Four-Footed Friends! »