Tihar is a five day festival celebrated in Nepal. The first day is dedicated to the crow (or kaag) who is seen as the messenger of death.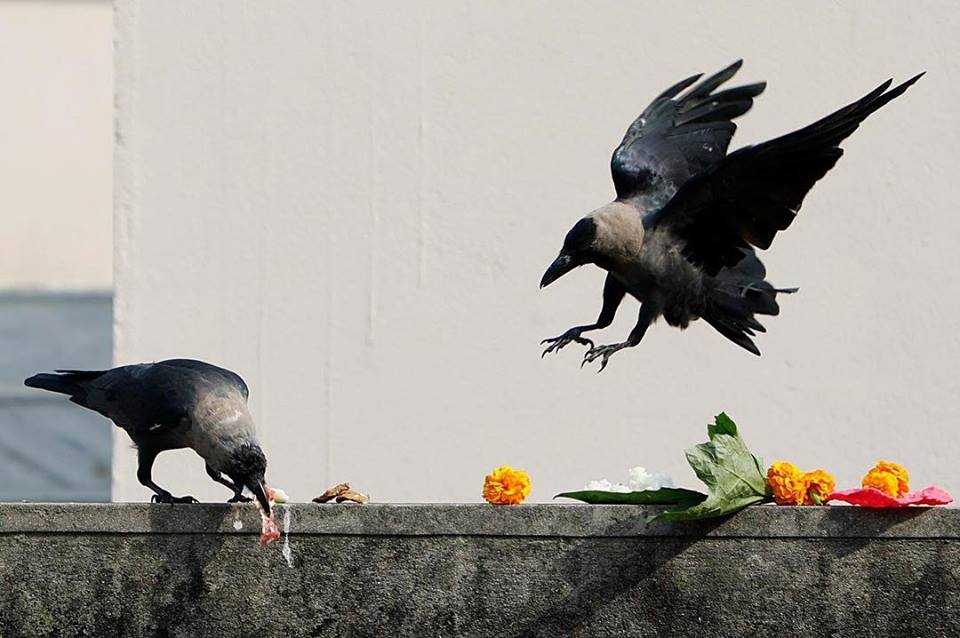 The second day focuses on the dog (or kukur). Dogs are believed to lead the souls of the dead to the underworld. They are also honored as trusted and loyal companions of man.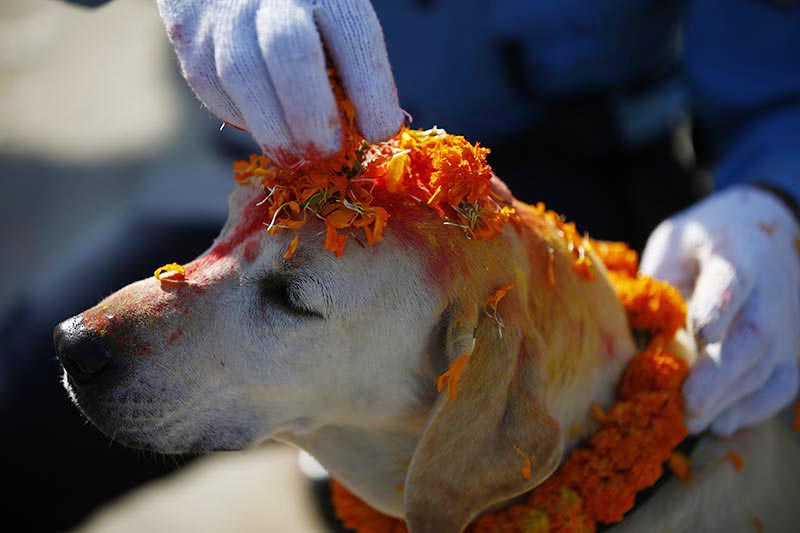 The third day of Tihar combines the worship of goddess of wealth, Laxmi, with Gai (or cow) tihar. People clean their houses, place lamps, candles, and bright lights everywhere to ensure the goddess will find her way into their home.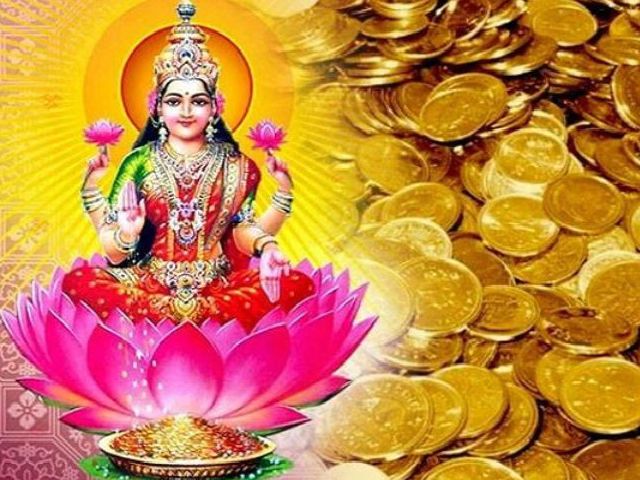 Cows are sacred animals and symbolize the role of a mother. They are honored in a similar way to Kukur tihar, by being garlanded, worshipped, and fed special food.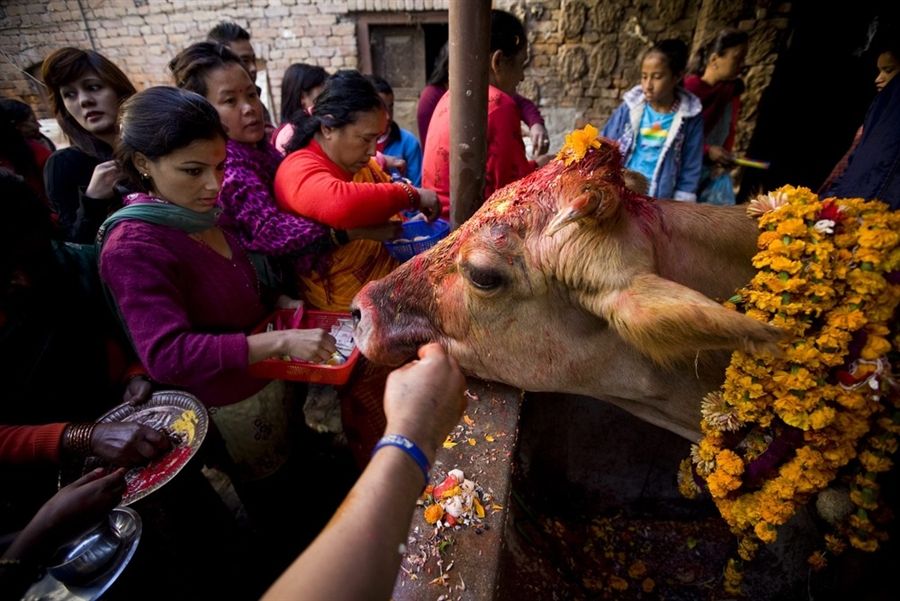 The fourth day of Tihar is Mha puja, or the worship of self. This is particularly important to the Newari community who also celebrates this as the start of a New Year. Other people worship the ox (or goru) since he is vital for farmers and villagers everywhere.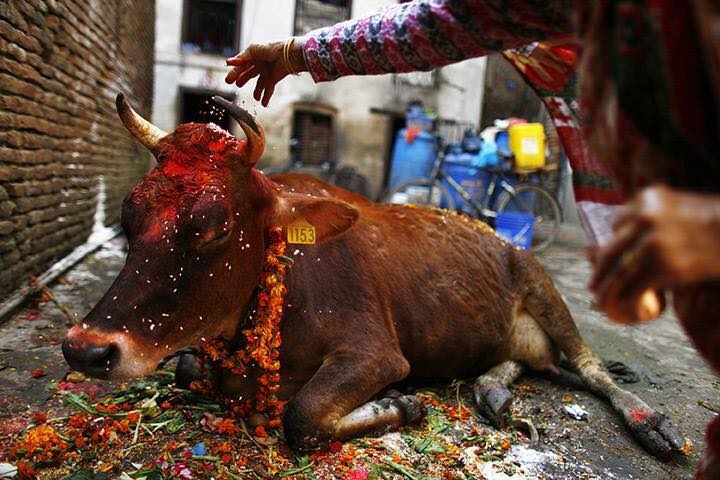 The last day of Tihar is Bhai (brother) tika in which sisters honor and celebrate their brothers and pray for them to have long, healthy, and prosperous lives. While sisters place a particular tika on their brother's forehead and offer gifts, fruits, and favorite sweets to them, the brothers also offer their sisters money and gifts, often clothing.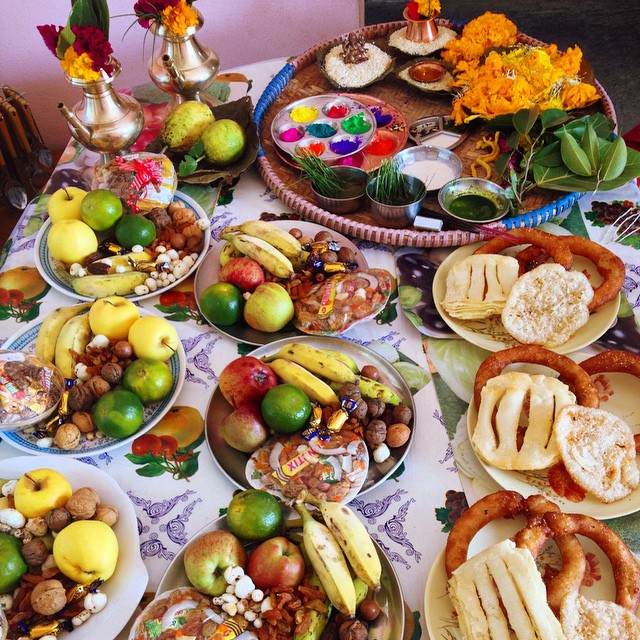 During Tihar young people go about their neighborhoods and sing Deusi or Bhailo songs. These are a beloved style of traditional folk tunes. In return, elders will shower children with fruits, sweets, and money.