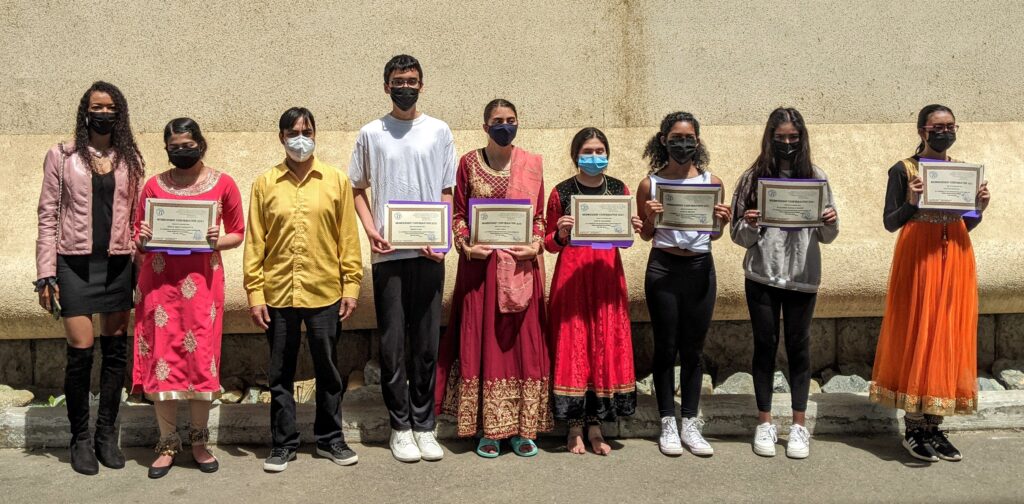 We had the pleasure of presenting a new group of students with their International Dance Council memberships last month. Each of these motivated young dancers is a candidate pursuing their Certification in Dance Studies for the year 2021 with Utpalasia.
The Conseil International de la Danse (also known as CID) is an official partner of UNESCO, and is located in Paris, France. The organization is an umbrella group for every aspect of dance, from the technical to performance, culture and history, academia and networking, and it hosts conferences throughout the year.
Utpalasia is proud to be a part of this ongoing effort to keep dance vital and vibrant around the world. Students discover the discipline, technical skills and wellness benefits in our classes and workshops. They learn how to self-express as well as explore and expand their cultural heritage identity through programs, videos, and demonstrations.
To be certified, students must be members and accumulate a minimum of 150 hours of classes, workshops, and performances in a year from the sponsoring institution. They must also pass a rigorous exam to be awarded this prestigious honor, which is recognized in over 170 countries.