Posted June 11, 2020. Filed under Announcements, Class Info, Language.
Everyone knows that along with dance, learning a foreign language is a great activity to keep you mentally alert, foster long and short term memory, and improve your all around knowledge base. Besides, it's cool and a lot of fun! Education has been migrating to online platforms for quite a while, but it got its biggest push ever with the appearance of COVID-19. A lot of people now have more time than they know what to do with…so why not learn a new language or improve your existing skills?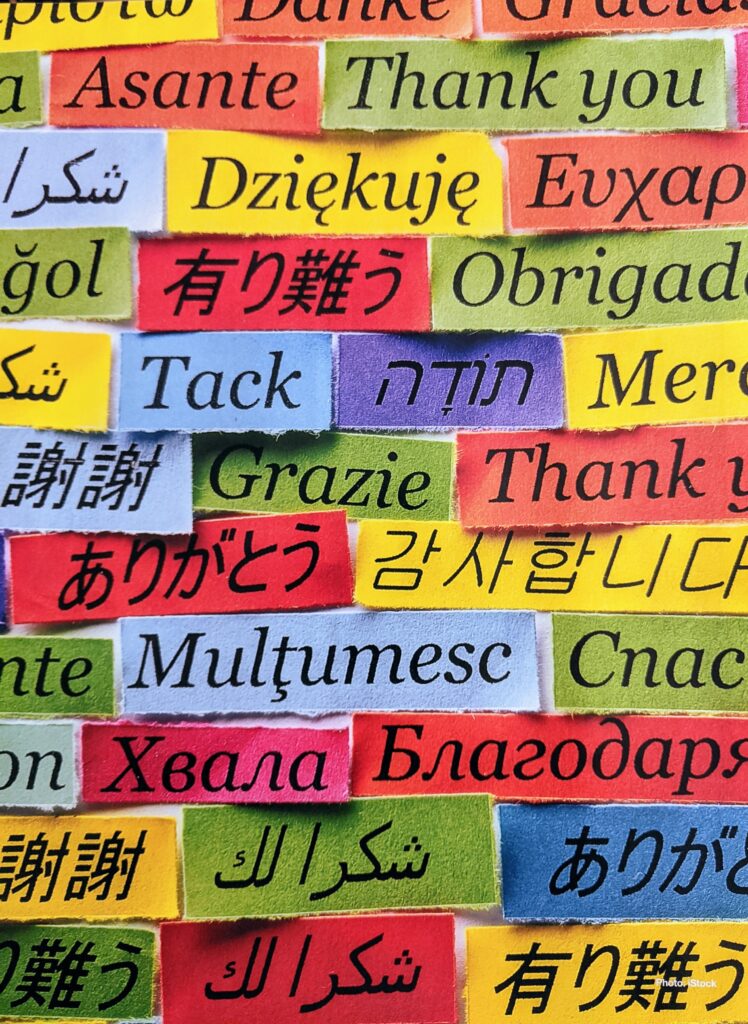 Well, you say, there are so many free or low cost online apps available. Why should I go one-on-one with a native or bilingual tutor? That's an easy one to answer. While commercial apps are fun and informative, they lack the human to human element, which is key in language learning. They can provide you with common vocabulary, but not teach you how to put it into sentences that are usable and practical. They can't give you cultural notes or discuss how words can alter their meanings in different contexts. You also won't make that all important "think in the target language" shift without the help of a expert on your side.
Utpalasia has been involved with languages for years. We tutor privately, teach at international schools, interpret professionally in court, translate for academic purposes, and act as cultural intermediaries and ambassadors for artistic programs.
Most of our staff speaks at least two languages. Utpalasia's own Cordula Sturm Dahal was rated in the 96th percentile out of almost 18,000 tutors on Wyzant. Check out her profile here and find out what student say about her phenomenal success. You can schedule an online class in German and French for any age or level on Wyzant's site.
You can also arrange personalized classes directly with Utpalasia. It's easy and fast to register. After assessing your experience, skills, short and long term goals, and specific learning style, we customize a program just for you. Our innovative methods are unique and get solid results. No contracts, no commitments: just classes that fit your schedule and get you on the road to speaking another language with confidence.
One hour, one fee. What could be simpler?
Posted September 30, 2016. Filed under Announcements.
What's in a word? More than you think! Interpreters (spoken word) and translators (written word) are on the front lines of both hometown and international communication. Skilled wordsmiths with incredibly diverse backgrounds and specialties, they open up the world to new possibilities and greater understanding between people in business, government, academic institutions, sports, and virtually every other field. The training for this profession involves years of education, practical application, and constant awareness of regional and global changes so that meaning, and not just words, can be accurately rendered in a target language from the source language (or in both directions!) We love bringing people together through the magic of languages. Go to our "Services" page for more info about interpretation and translation in German, French, Nepali, and Hindi!

Posted September 5, 2011. Filed under Announcements.
In order to better accommodate some of our visitors, we're happy to announce that we have integrated Google Translate into our site.  At the top left of each page, you'll find a widget that lets you select your language of choice and automatically view the page in your selected language.  In addition, we've added the ability to search our entire site.  You'll find the box at the top right of every page.  Finally, we've also added the +1 button to all of our news posts, for those of you in Google's social ecosystem.  We hope you enjoy using the new features!