Science & Buddhism
There is a very engrossing article about how science can complement and enhance Buddhism. Founded about 20 years ago, the Sager Science Leadership Institute began to work with San Francisco's Exploratorium and the National Writing Project to bring to life the Dalai Lama's conviction that "all avenues of inquiry – scientific as well as spiritual – must be pursued in order to arrive a complete picture of the truth."
Monks were taught how to write about science, leadership, and for enjoyment in monastic centers in India. They would write about topics as diverse as personal preferences, recipes, scientific phenomena, and languages while also teaching others about Buddhism. A sense of community began to develop and this further expanded the program in new directions.
This past December Associate Professor of English, Jessica Early, along with other instructors from Arizona State University and the Central Arizona Writing Project, took her skills to Dzongkar Choede Monastery in southern India to conduct several workshops on how to write about science.
Eventually, the efforts of the monks will be collected and published in an anthology, which will be shared with other monasteries. To learn more about this extraordinary project, see the full article here: https://goo.gl/fuJemF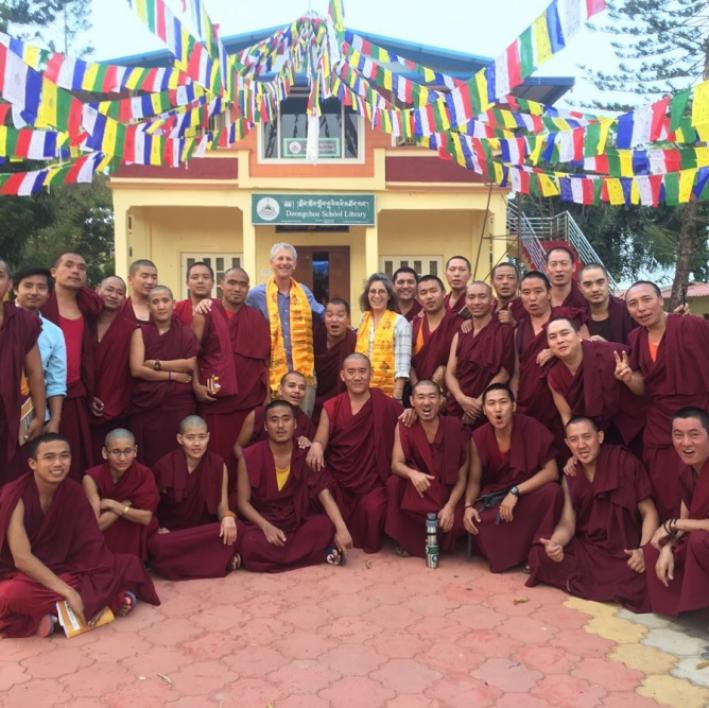 ---
Posted February 6, 2019. Filed under Announcements, Buddism.
Tags: arizona state university, buddhism, central arizona writing project, dzongkar choede, exploratorium, India, jessica early, monastery, monk, national writing project, sager science leadership institute, science, tibet, writing
« Happy Tibetan New Year!Himalayan Chintang Language Research Project »