Durga Temple Cultural Performance
Thanks to all who turned out to support our youngest dancers as they enchanted the audience with their Bollywood and Kathak items for Dussehra/Dashain at Durga Temple on Saturday. It was exciting to see our performers present original choreography by Tasherit with so much grace and charm. You rocked the stage and the house!!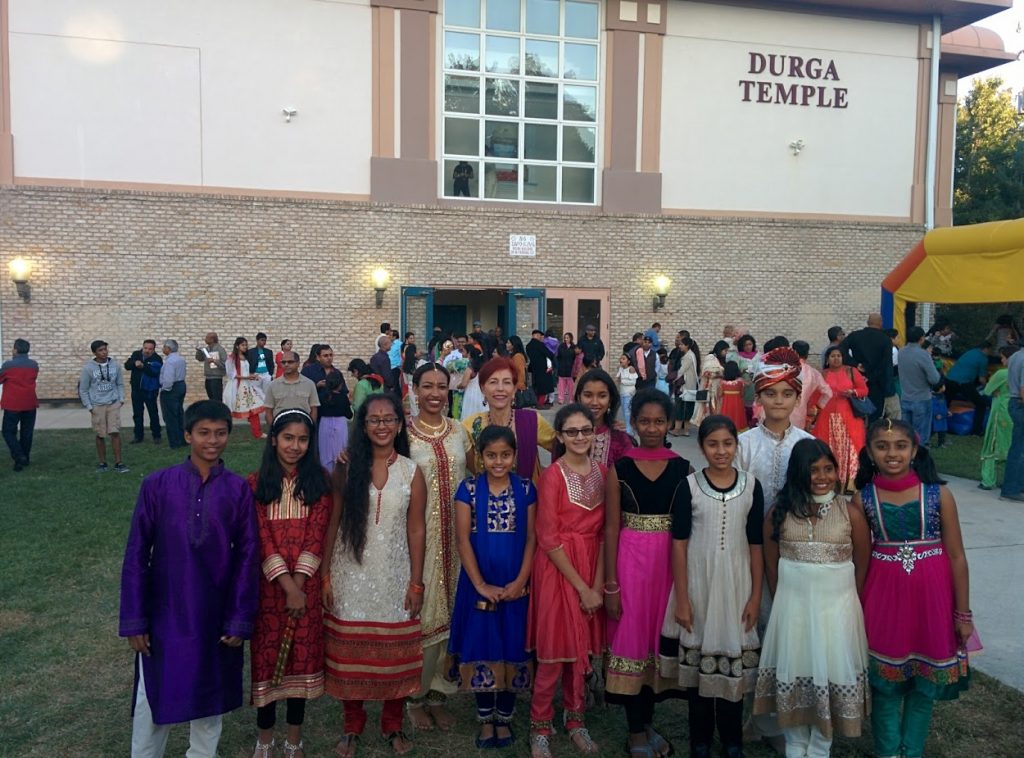 ---
Posted October 2, 2017. Filed under Dance, Festivals, Performances & Programs.
Tags: bollywood, culture, dance, festival, hindu, kathak