Celebrating Bhai Tika!
Wishing all brothers and sisters a very happy, auspicious, and wonderful Bhai Tika! Sisters offer tika to their brothers and wish them a long life, health, and prosperity. In a special ceremony, they are garlanded and given sweets, walnuts, breads, and spices. The brothers, in turn, offer tika to their sisters and give them gifts. The festival is based on the legend of a sister saving her brother's life from Yama, the god of death, and is so firmly rooted in Nepali tradition that even those without siblings take part in the festival with those they may consider as brothers or sisters.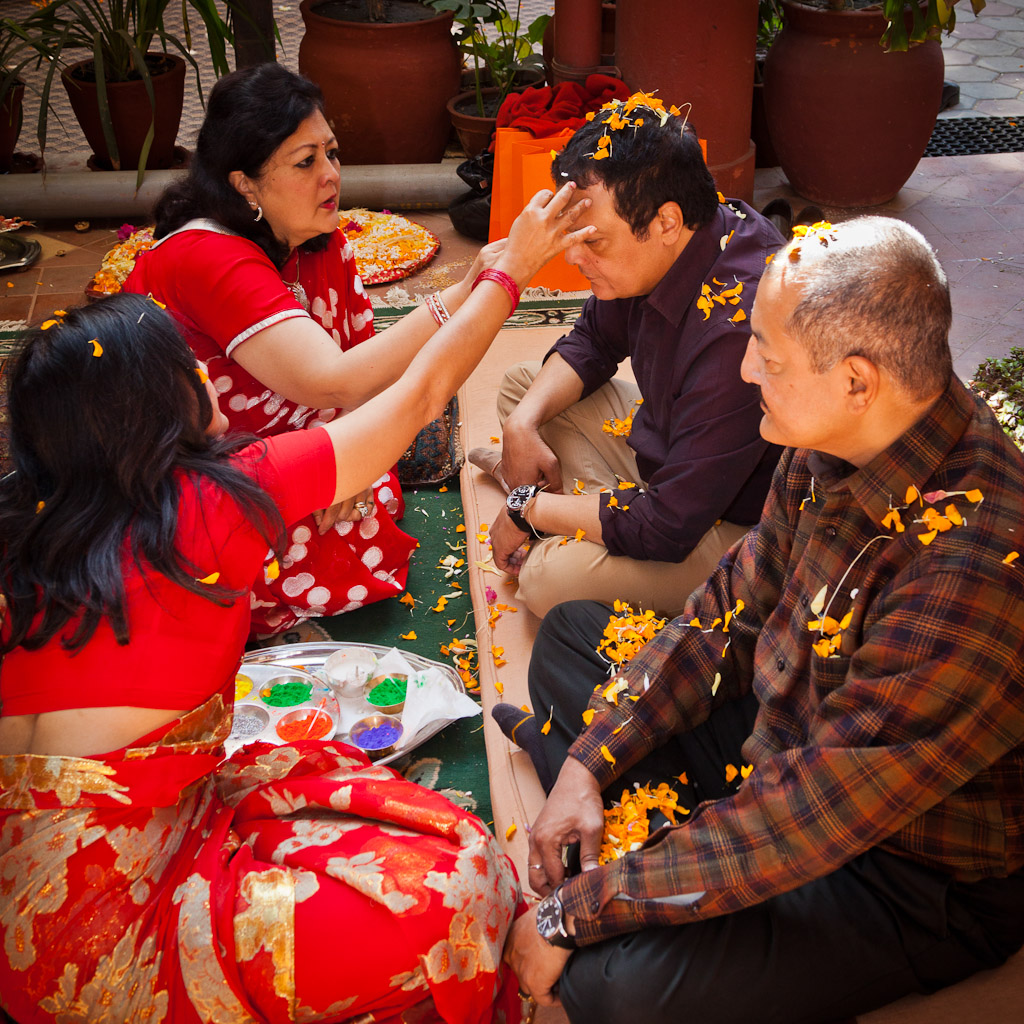 (Pic via: trekkingnepalhimalaya.org)
---
Posted October 21, 2017. Filed under Festivals.
Tags: culture, festival, himalayan, hindu, Hinduism, nepal, religion, Tihar
« International Festival in AlexandriaCelebrate Holi with Utpalasia! »