Posted February 21, 2019. Filed under Cultural Heritage, Festivals, Language.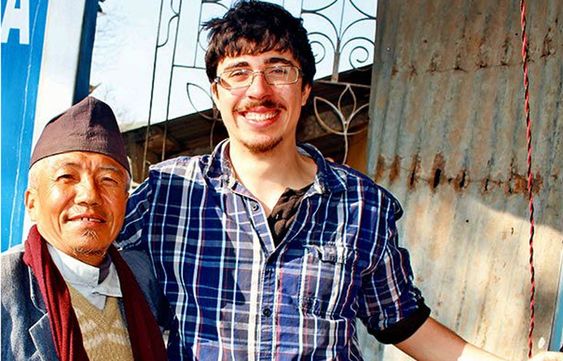 Researcher Rolf Hotz from Switzerland has been in Nepal since the beginning of 2019 working on his Masters in linguistics. His current topic involves the Chintang language, something the University of Zurich has been studying for quite some time. Their research has been so in-depth that they have even published a dictionary. Chintang is a small, endangered Tibeto-Burman language spoken in the hills of Eastern Nepal (Dhanakuṭā Jillā, Chintāṅā VDC).  The language was only recognized as being distinct from its neighbors in the early 2000's. People live in villages near the Sunkoshi, Arun and Tamur rivers at an altitude of 900 to 1300 meters and dialects can often vary according to what 'level' of the steep trail your hamlet might be located on.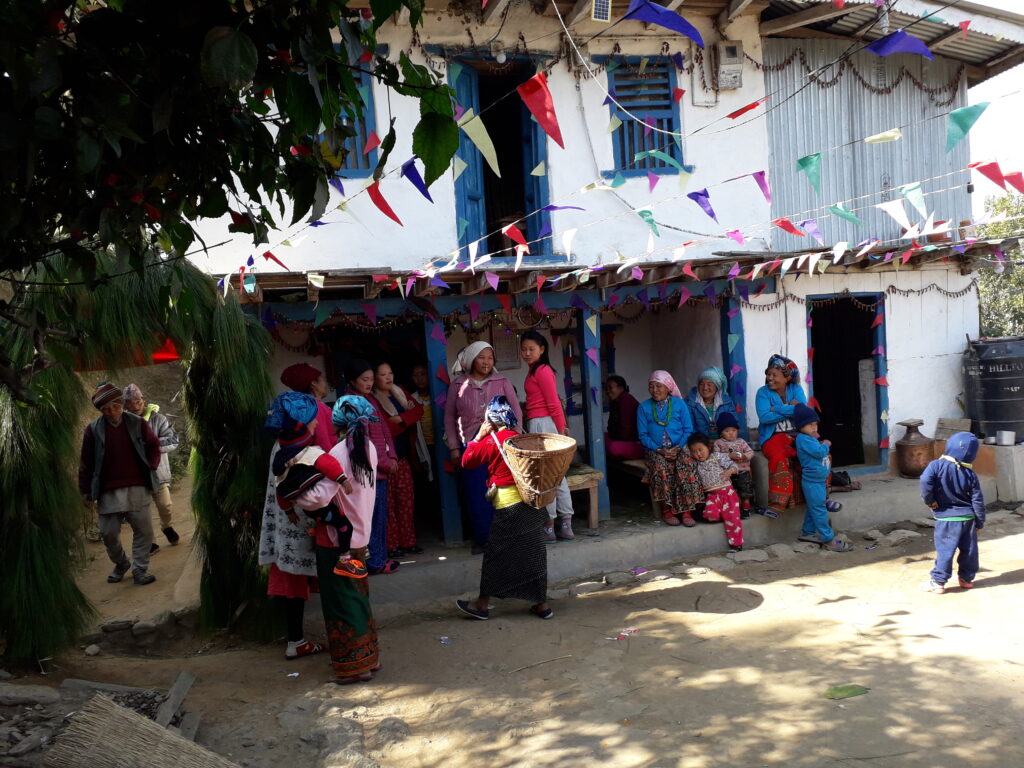 The Chintang Rai follow their Kiranti traditions, which are different from local Hinduism in a number of ways; they do ancestral worship, have other gods, and perform variations of puja. For example, the shaman recites the mundhum (a spiritual, rhythmic and shamanic form of scripture) followed by a veneration of 3 heart stones. Chintang celebrate Nuwagi, the first fruits offering of newly harvested rice, at the time of Dasain. There is also worship of Rajdeu, a Kiranti king ('master or lord of the land') and Pomnari, his minister.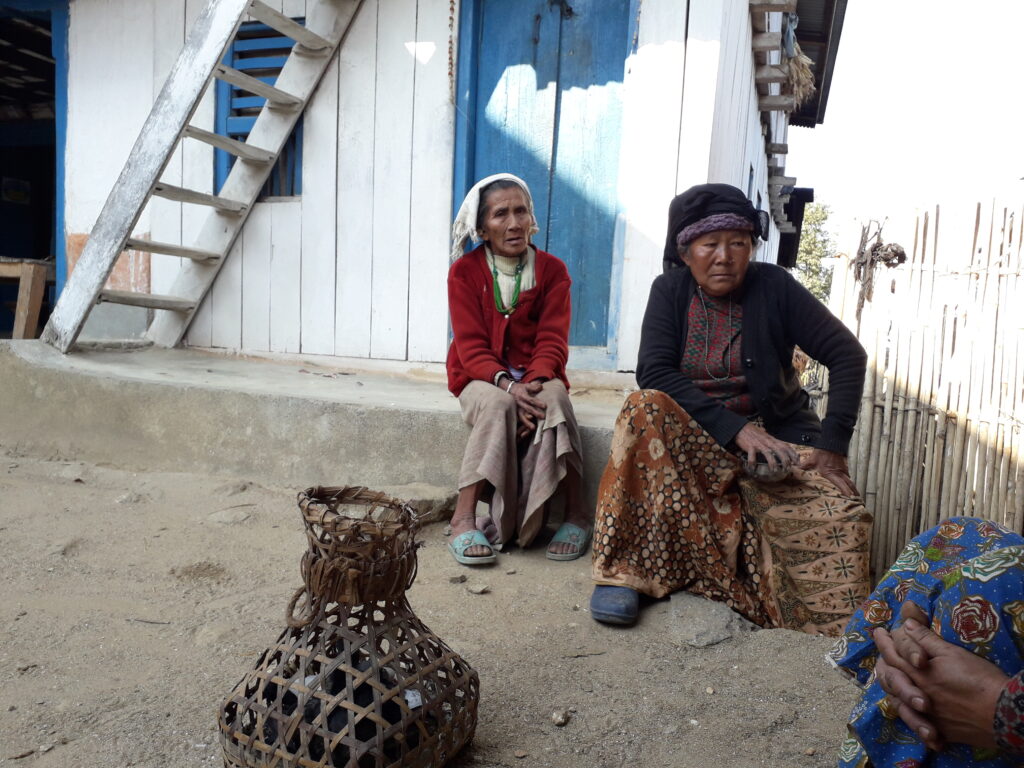 Rolf's focus is one specific aspect of Chintang Rai language: benefactive constructions, or what is usually translated as -ko laagi ('for someone') in Nepali. His presence in the villages of the region has caused quite a stir as people are elated to see the interest in their language and culture; he is now revered as a 'master teacher' and has made his debut in the local paper. We'll be following our colleague with great interest and be updating his progress from time to time. Research projects such as this hit home the importance of preserving indigenous languages and it is thanks to individuals like Rolf Hotz that we will have not only data, but an understanding of the significance of Chintang language + Rai culture in a rapidly changing Nepal. To read more, go to https://sangalokhabar.com/57019