Celebrate Refugees at the One Journey Festival on June 2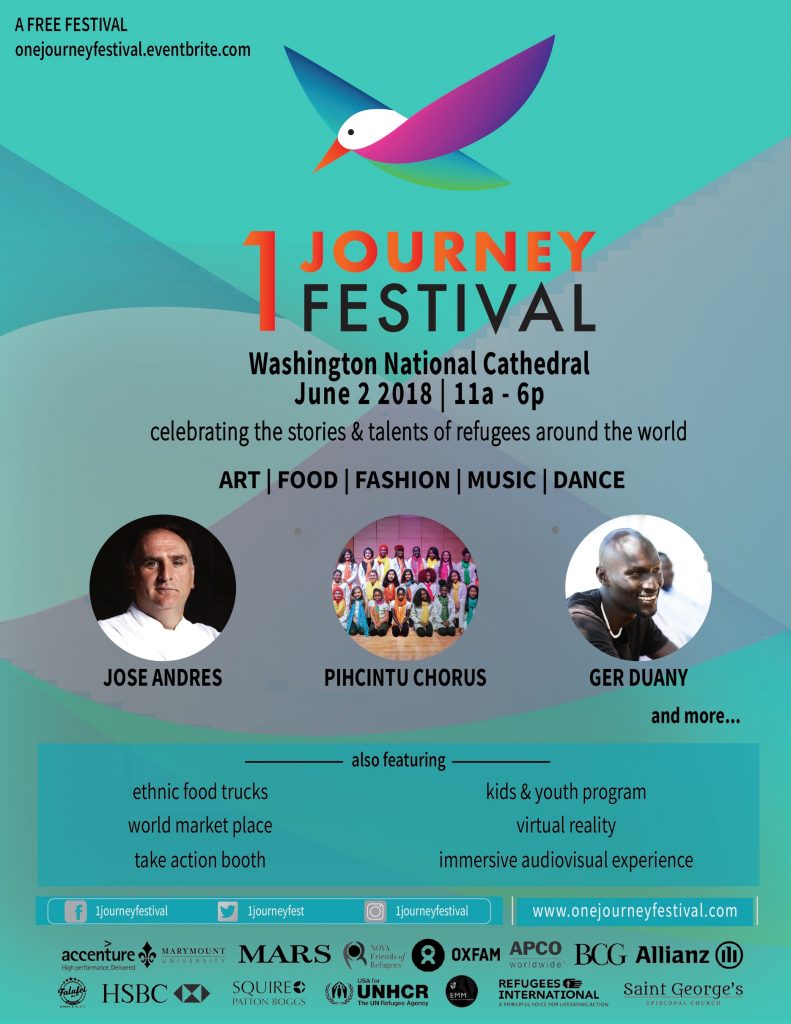 Join us as we take part in the One Journey Festival, to be held on June 2 at the Washington National Cathedral. Come celebrate the contributions, talents, and stories of refugees from around the world. More than 65 million people have been displaced due to war and persecution, but no matter their country they are part of a larger journey – that of humanity. Food, music, art, and dance, as well as storytelling, will make this day one of discovery and sharing. Utpalasia will be performing Himalayan Folk and Indian Kathak dance along with a workshop as part of our commitment to create an environment of exchange, dialogue, and celebration of the things that bind us all together as One.
---
Posted May 23, 2018. Filed under Announcements, Dance, Festivals, Performances & Programs.
Tags: culture, dance, festival, folk, himalayan, kathak, nepal, nepali folk, performance, program
« International Dance Day 2018UNHRC/U.N. Refugees Goodwill Ambassador Ger Duany at 1 Journey Festival June 2 »