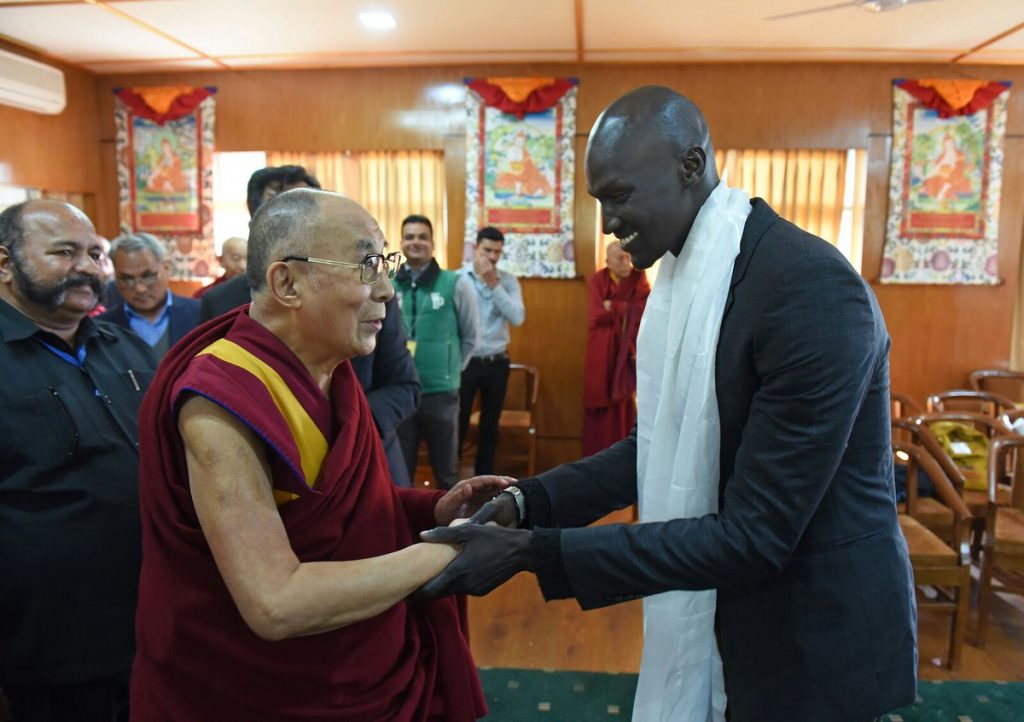 Former child soldier – one of the "Lost Boys of Sudan", and refugee turned actor/model, Ger Duany has given his support to the 1 Journey Festival. His work for the UNHRC and the plight of refugees is vocal and focused on creating dialogue and positive change. Join us as we take part in the conversation by showcasing the rich artistic heritage of countries around the world through dance, music, food, and storytelling. This is one journey we will all share as we move toward the future.
Utpalasia is pleased to present dances and a workshop from the Himalayan region and India at this first-ever festival to honor the achievements and contributions of refugees.
Photo: Ger Duany, with His Holiness the Dalai Lama, via Twitter.