Posted October 3, 2019. Filed under Announcements, Cultural Heritage, Festivals, Hinduism.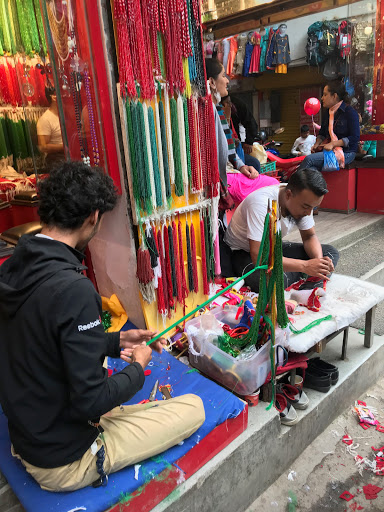 It's holiday time again in Nepal! Navaratri has begun and people are on the move to rejoin their families and friends for the largest Hindu festival of the year. Bus tickets have sold out and local bazaars are jammed with enthusiastic holiday shoppers looking for traditional gifts of clothing and accessories for their loved ones.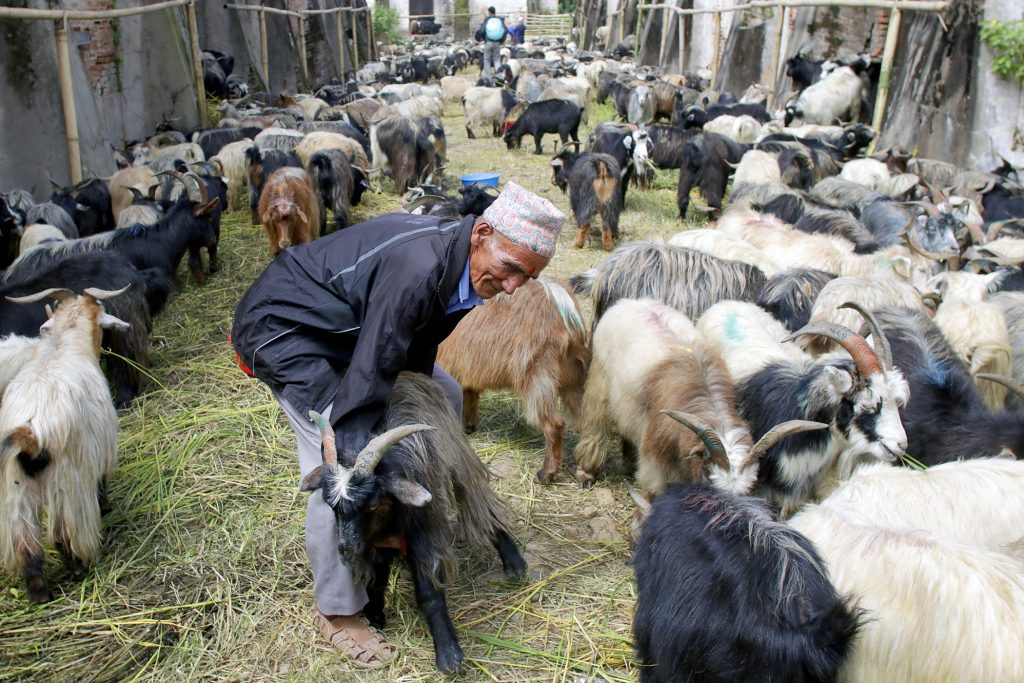 Thousands of buffalo, goats, chickens, and pigs will be sacrificed during Dashain. Curiously, goat meat is called "mutton" by Nepalis, while mutton to Westerners means meat only from a sheep.
Dashain symbolizes the triumph of Good over Evil and celebrates the victory of Goddess Durga over the demon Mahishasur on Mahanavami (the 9th day). This year Vijaya Dashami, the 10th day of the festival, will be celebrated on October 8. The auspicious time for receiving tika from elders has been determined to be 10:35 am.
We wish everyone a most joyous Dashain with all blessings, prosperity, and happiness!
Posted November 13, 2015. Filed under Announcements, Performances & Programs.
Come and join us as we partner with Curry in a Hurry in Dumfries, Virginia to celebrate Tihar (Deepawali) on Saturday, November 14, 2015 from 6-8 pm. Bring your family and friends to hear traditional Himalayan music and see village folk dance while enjoying Newari specialties, such as choila, and other tempting Nepali and Indian dishes. Curry in a Hurry is located at 17173 Wayside Drive. For more information, please call 703-441-1110 or 703-346-5877.